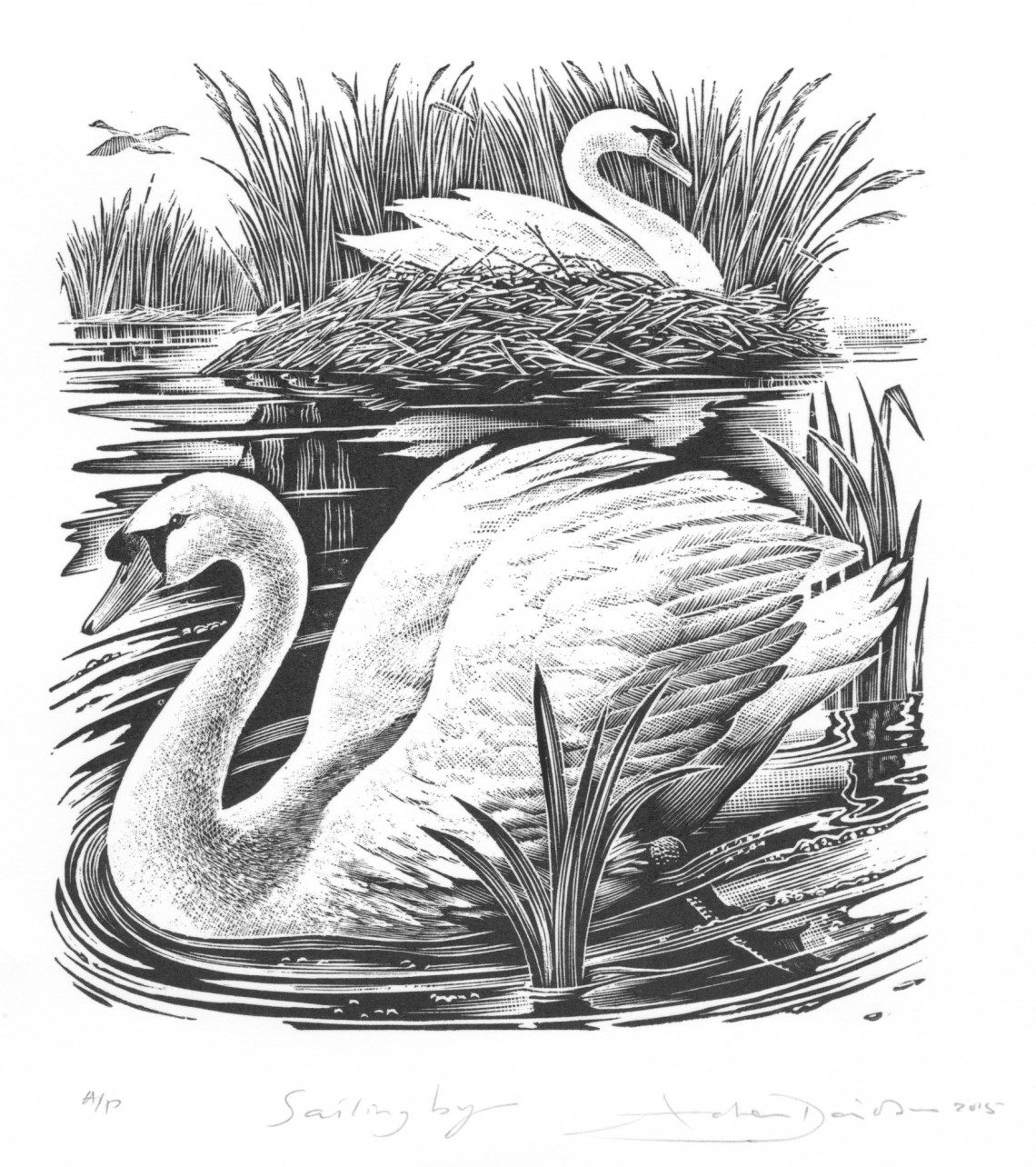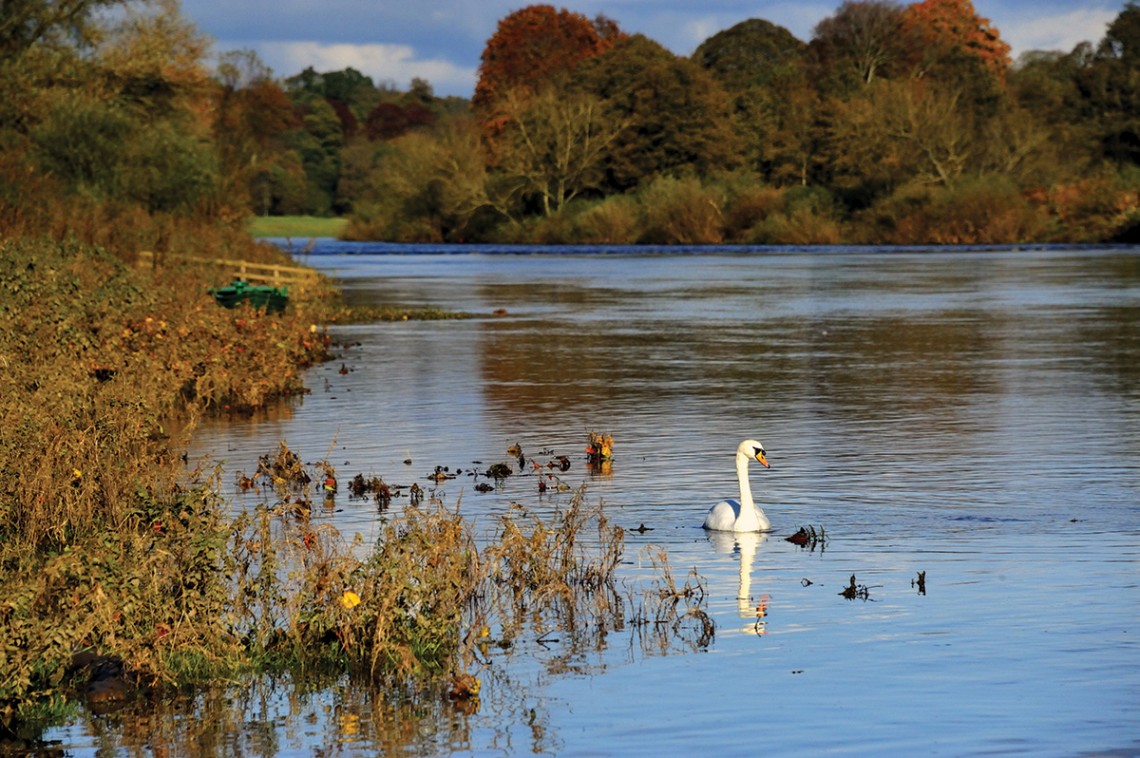 Sailing By
Sailing By is a beautiful hand-carved wood engraving by artist Andrew Davidson, commissioned in 2014 for Milne Graden's holiday cottage, 'Swan's Nest'.
In 2014, we were delighted when Andrew agreed to undertake the commission of four pieces, which would reflect not only seasonal aspects of the River Tweed, but also our holiday cottages and their idyllic location on the banks of this great Scottish river.
We have several pairs of swans on our section of the river, and their beauty is captivating. A small break in the Tweed, called Kippie Island, provides a shallow area in the water for the swans to nest, but young ones beware: nesting is in June, and the river levels can rise fast.
Swans choose their partner for life, and so to see only one swan nesting recently did cause concern and some sadness; however, I'm pleased to say that the mother was hiding, and at the time of writing, the nesting pair are now parents of a lively bunch of cygnets – a happy sight that holidaymakers are enjoying on their peaceful early morning river walks.
This piece of artwork, Sailing By, represents one of our holiday cottages called 'Swan's Nest' – a cosy cottage for four, plus dog, of course, at Sunnyside. We have eight holiday cottages at Milne Graden, and Sunnyside is a small a group of four cottages, which have been built overlooking the banks of the River Tweed. They look south over Damford fishing shiel, where the Milne Graden salmon beat meets neighbouring Ladykirk. Fishermen can walk down to the riverside and then bankside-fish the salmon pool, Woodend. (The salmon fishing season runs from February until November.)
Originally, workers at Milne Graden lived in these cottages, and 'School House' was literally the school house for the workers' children. Swan's Nest and Tweedside (the neighbouring property) are wood-clad and painted a soft lichen green. All the cottages have great vantage points, where you can sit, relax and see the nesting swans in a more sheltered spot – if a river walk doesn't appeal.
Four people can holiday in Swan's Nest in an open-plan arrangement. The cottage is furnished in cosy, warm reds with a touch of forest green. Much of the fabric in this property is a red–linen check. We've used it on the headboards in the bedrooms, too. An estate favourite – the Chelsea Textiles red-checked fabric – has been used for the sitting room cushions.
We hope that Swan's Nest cottage and the wood carving Sailing By give readers and their families an insight into just one aspect of life here at Milne Graden, in this place of natural beauty, where both swans and holiday visitors choose to make a home.