Beneath the riverbank – delving into the River Tweed

For our guests who are not avid fishermen, the River Tweed may appear as just a beautiful stretch of water that bends and turns through the land. However, it is naturally broken into little sections known as salmon pools as it is where the fish rest on their journey up the Tweed. Our head ghillie, Kev, knows the troughs and crevices that make up the riverbed like the back of his hand, which ensures the visiting fishermen have the best chance of landing a catch!
You will notice on our estate map that the different pools each have a name and with it their own unique character and charm. Here are a few for you to spot while exploring the estate:
The Cauld is a purpose-built dam that was used to divert water to a pump station that created electricity for the Milne Graden house. It is now a deep pool and there is an opportunity to spot some leaping salmon at this point in the river.
You can walk down to the pebble beach located on the riverbank and take a moment to listen to the impressive rush of water over the moss-covered wall. Sit for a while and see if you can spot a Dipper bouncing across the top of the wall catching insects and enjoying a dip.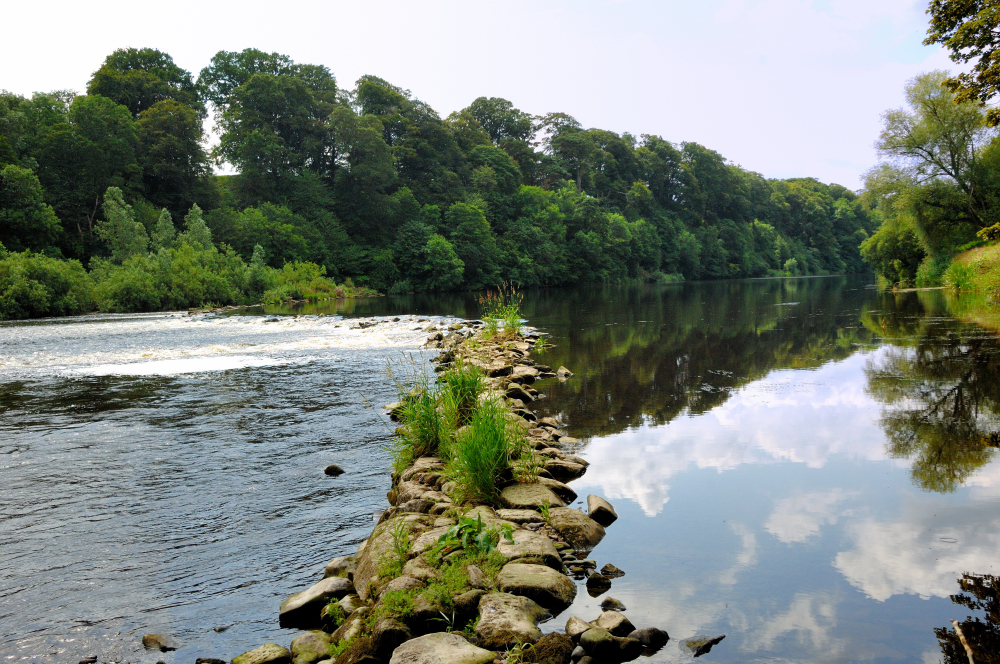 Summer Lies was given its name as the bank is high above the river and on a sunny day when the water is crystal clear, you can see the salmon lying on the riverbed. This pool truly uncovers the magic of the river as you can discover the wildlife hidden beneath the surface.
Our favourite time of year to explore this area of the river is Autumn. With the changing season, it is wonderful to watch the leaves transform into many shades of rust, mustard and deep olive. The River Tweed looks wonderful all year round, but this season is truly spectacular.
The Cat was named after the steep rock face that towers above the river which is rumoured to resemble the face of a cat. It is now partially covered with ivy but worth an adventure to see if you can spot it.
While you are at this section of the river you will also spot Littlehaugh Shiel. It is one of the last round fishing shiels on the River Tweed and it is still used every day by our visiting fishermen.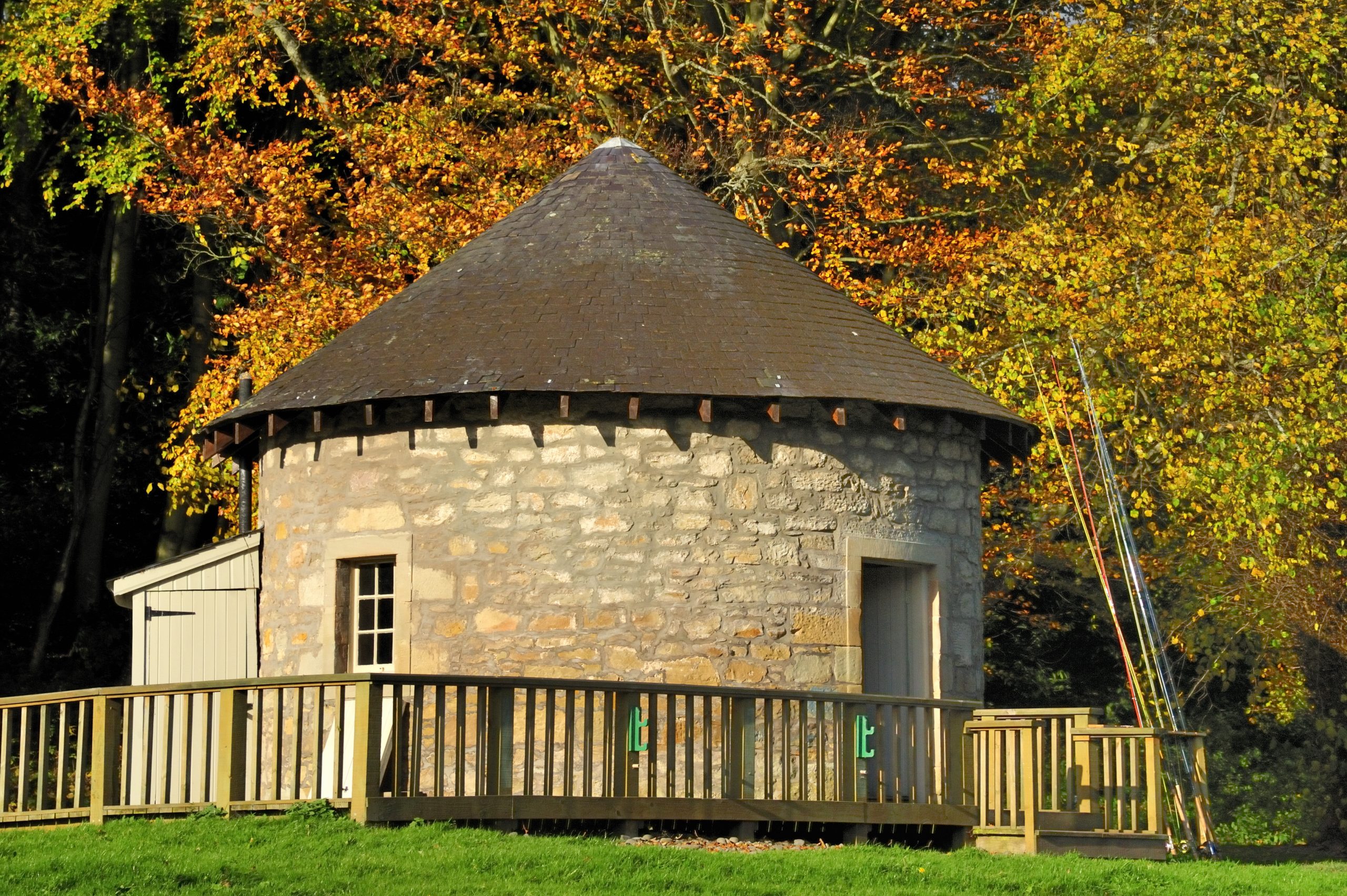 If you would like to try your hand at fishing on the River Tweed and see if you can catch some salmon, get in touch with our team by emailing David.platt@fbrseed.com.
"Please pass our thanks onto the two Kevin's who added so much to my three very successful days fishing!" – Garden House guest, July 2021