A Milne Graden Moment in Time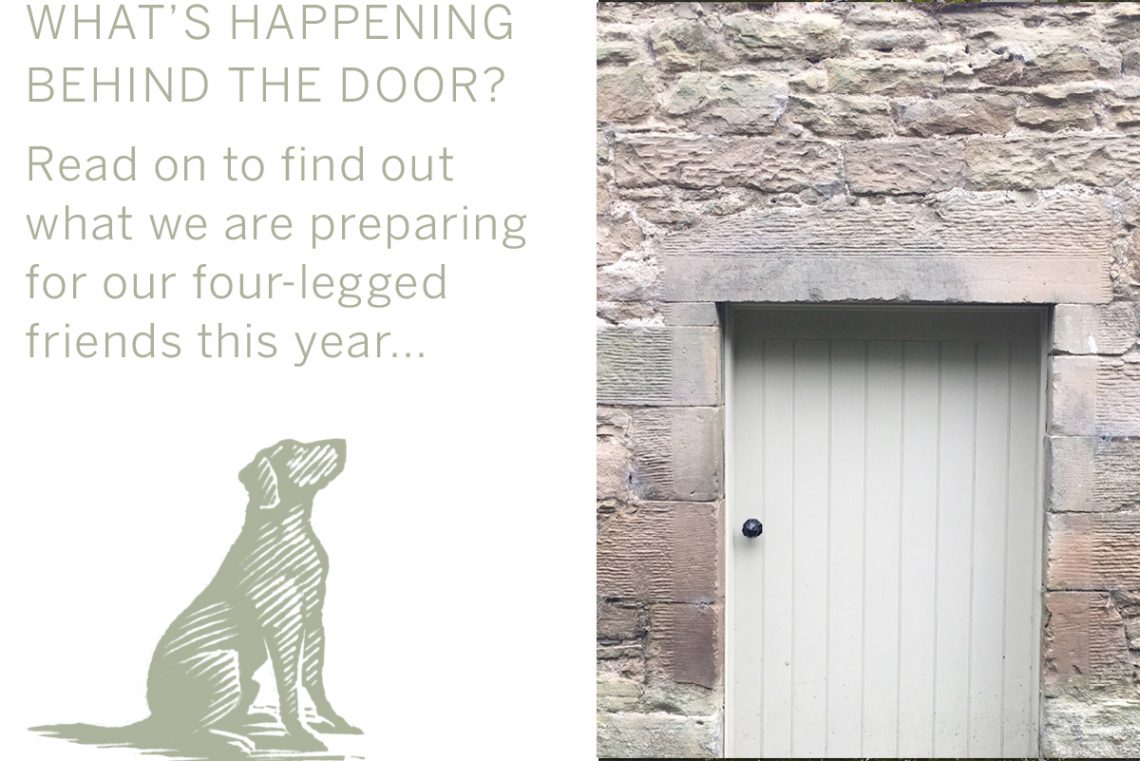 ---
A GREAT YEAR
2017 was a great year at Milne Graden. Firm favourite Hamilton House got a facelift, featuring fabulous Mark Hearld wallpapers along with other fabrics and prints from the St Jude's collection. The Gilbert family were among the first to stay and left a glowing review:
"We were so grateful to everyone concerned who helped to make our stay so memorable and totally relaxing.
My 94 year-old father said he had never stayed in anywhere so beautiful. Thank you."
---
HELLO NADINE
Later in the year, I joined the Milne Graden team, adding another voice (and another two dogs!) to the Tales of the Tweed blog and Instagram pages.
---
NORTH LODGE REVAMP
Angie Lewin's sensational Salt Marsh Storm 2 (first exhibited in the Airs, Reels and Ballads exhibition we went to see in November, at The Scottish Gallery in Edinburgh) inspires the new scheme for North Lodge. Set to emerge from its Winter revamp all steel grey and sage green, in time for re-opening in February.
---
2008 – 2018
2018 sees us celebrate our 10th birthday, that's 10 years of Milne Graden magic – #mgmagic10
---
SHINY NEW HEADER
We are kicking things off with a shiny new header (see above!), specially commissioned from our wonderful brand artist, Andrew Davidson – look out for our In Conversation blog piece with Andrew coming later in the year.
---
MILNE GRADEN FILM
We've even made a film to bring Milne Graden magic to your screens. Instagram followers will have noticed the stunning shorts we released throughout last year – we all remember a tiny Popcorn by the fire in School House (sigh!). These are just tasters of the full length video coming soon.
---
WHO'S POPCORN?
Speaking of Princess Popcorn, if anything's for sure, Milne Graden loves dogs – canines featured in 8 out of our Instagram #best92017. Luckily, they quite like us too, Sam White even gave us 6 out of 5 for his stay!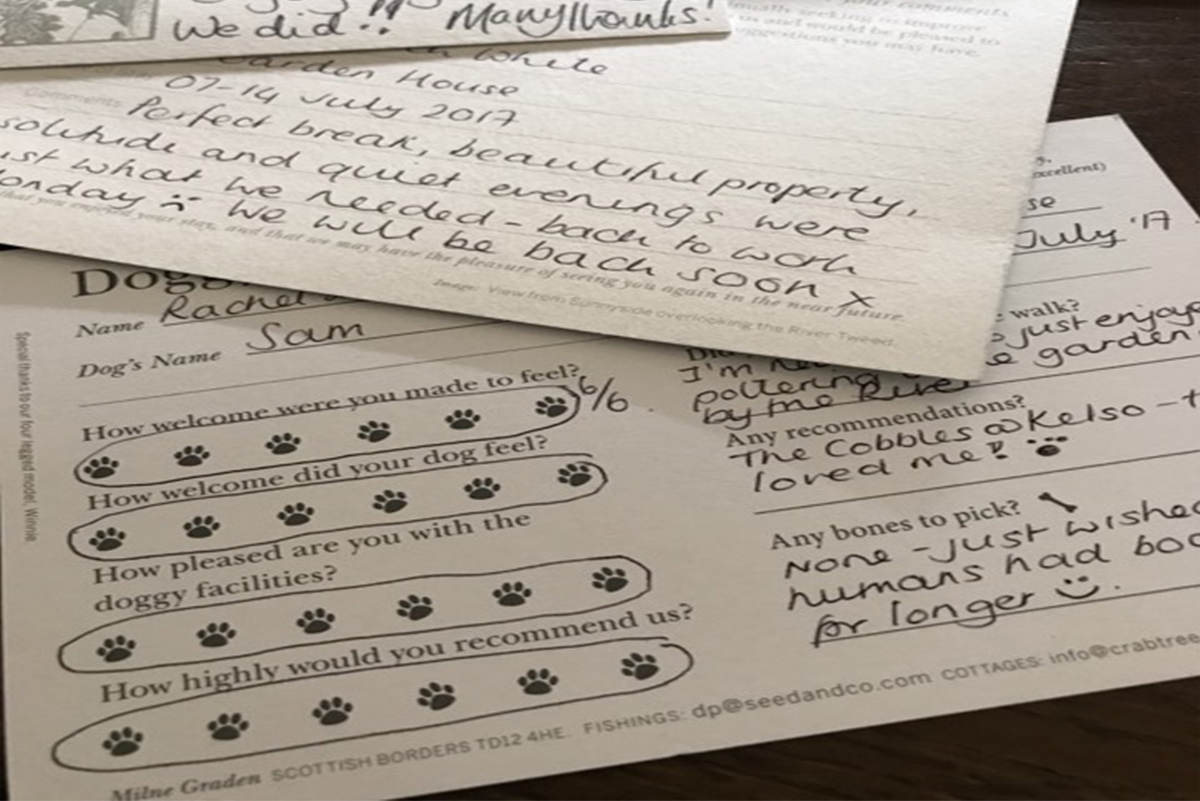 ---
TAILS OF THE TWEED DOG PARK!
But if they thought that was good, things are about to get a whole lot better – we are creating our very own Dog Park! That's right, the old walled garden is to be transformed into a completely enclosed, secure space for our furry friends in residence, as part of our existing circular walk on the estate for all 8 holiday cottages.
Four-legged readers take note, the Dog Park will be THE place for off-lead frolicking in 2018 – ask your humans to book Garden House or any of the other 7 cottages for your ideal dog-friendly break!
Watch this space…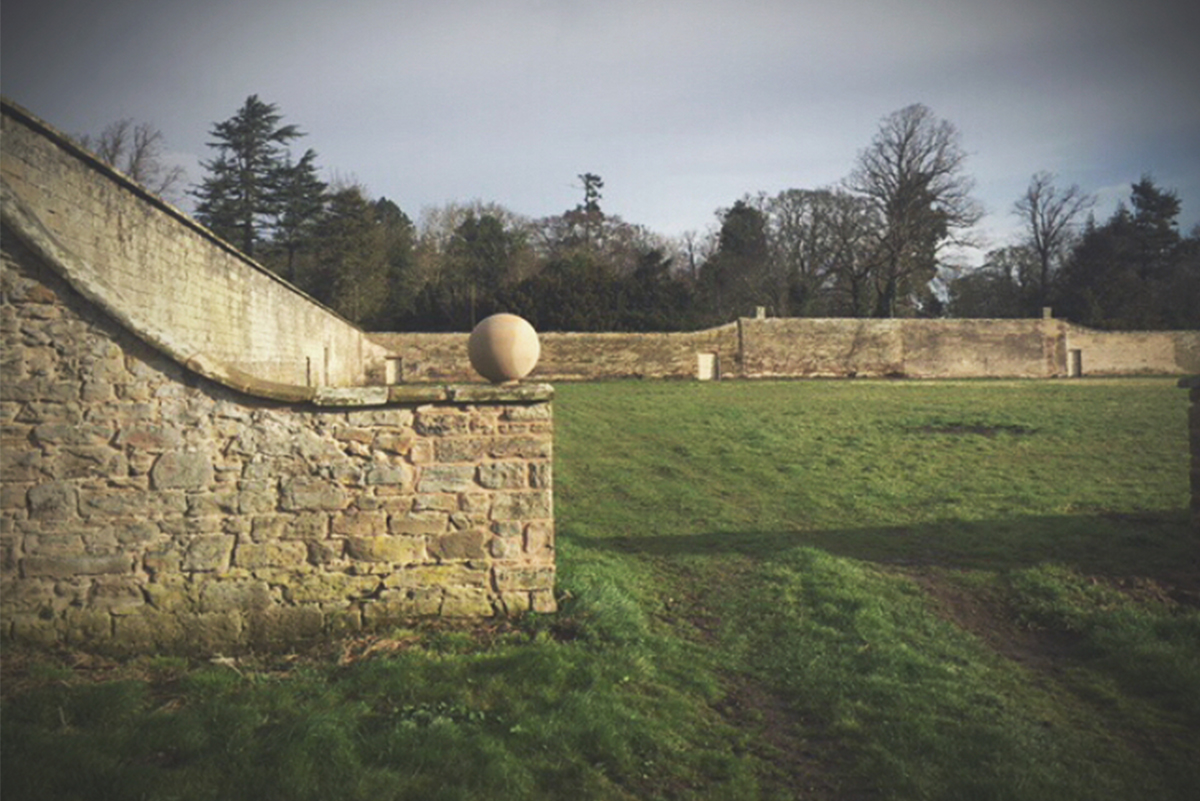 SaveSave
SaveSave
SaveSave
SaveSave
SaveSave
SaveSave
SaveSave
SaveSave
SaveSave
SaveSave
SaveSave
SaveSave
SaveSave
SaveSave
SaveSave
SaveSave
SaveSave
SaveSave
SaveSave