Milne Graden Magic at North Lodge
Ta Da! We've waved our interior design wands and added a big dollop of Milne Graden Magic to North Lodge.
We love to bring the outside in, and being nestled by the banks of the river Tweed, nature is very much present in the revamped holiday cottage.
Squirrels and mice scurry across the walls of the cosy lounge, thanks to designer Mark Hearld's iconic "Squirrels and Sunflowers" paper – a firm favourite here at Milne Graden – and Emma Lawrenson's delicate bud prints nod to the abundance of plants and flowers across the estate.
Angie Lewin's Saltmarsh Storm II, got us thinking in steel greys and sage greens and set the palette for the new scheme. The feature artwork takes pride of place at the entrance to the lounge, where sumptuous seating in Harris Tweed and beautiful boiled wool awaits, complimented by soft country check curtains from Chelsea Textiles. A statement earthenware table lamp and handmade Tamegroute bowls, are among the carefully chosen pieces to accent the room.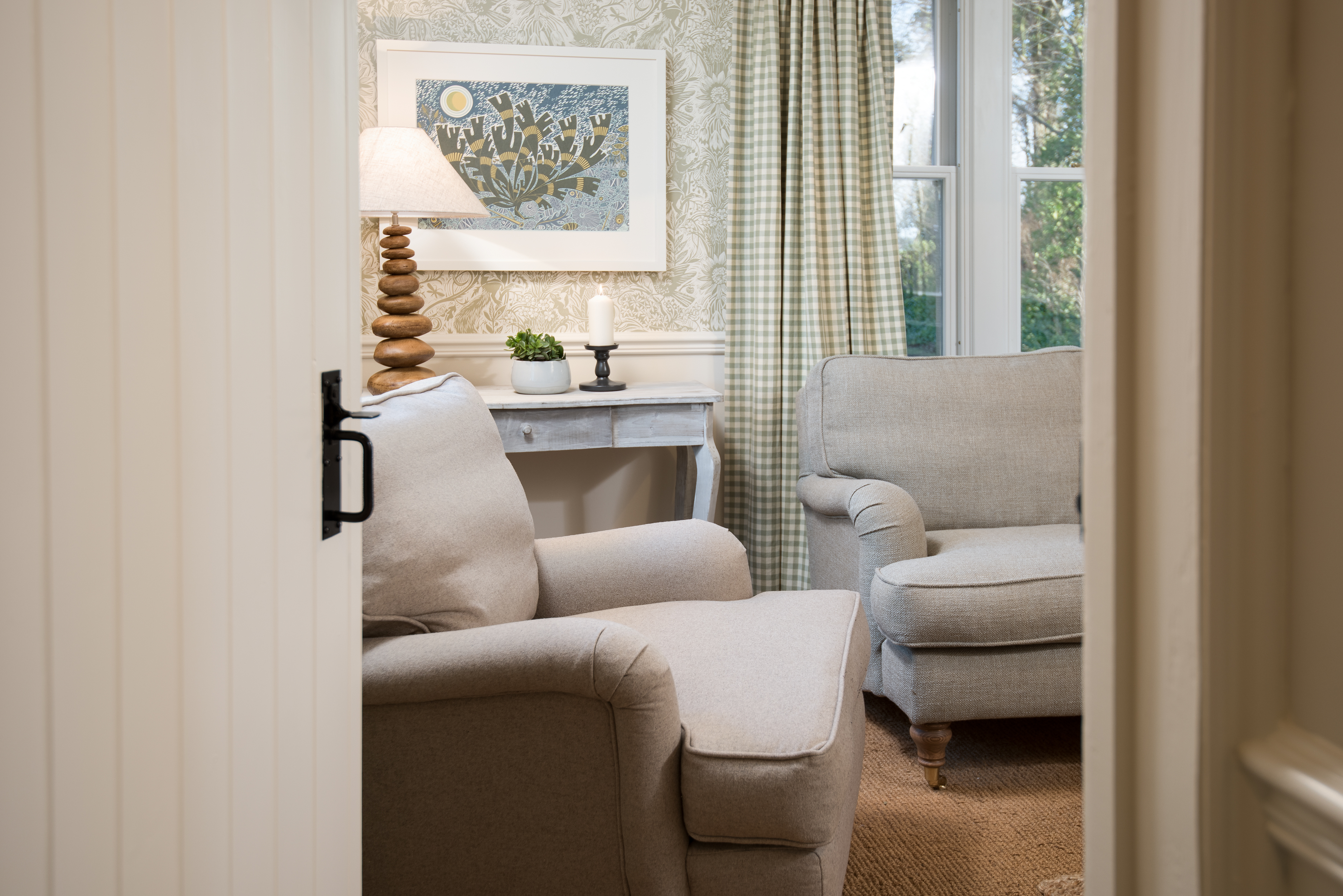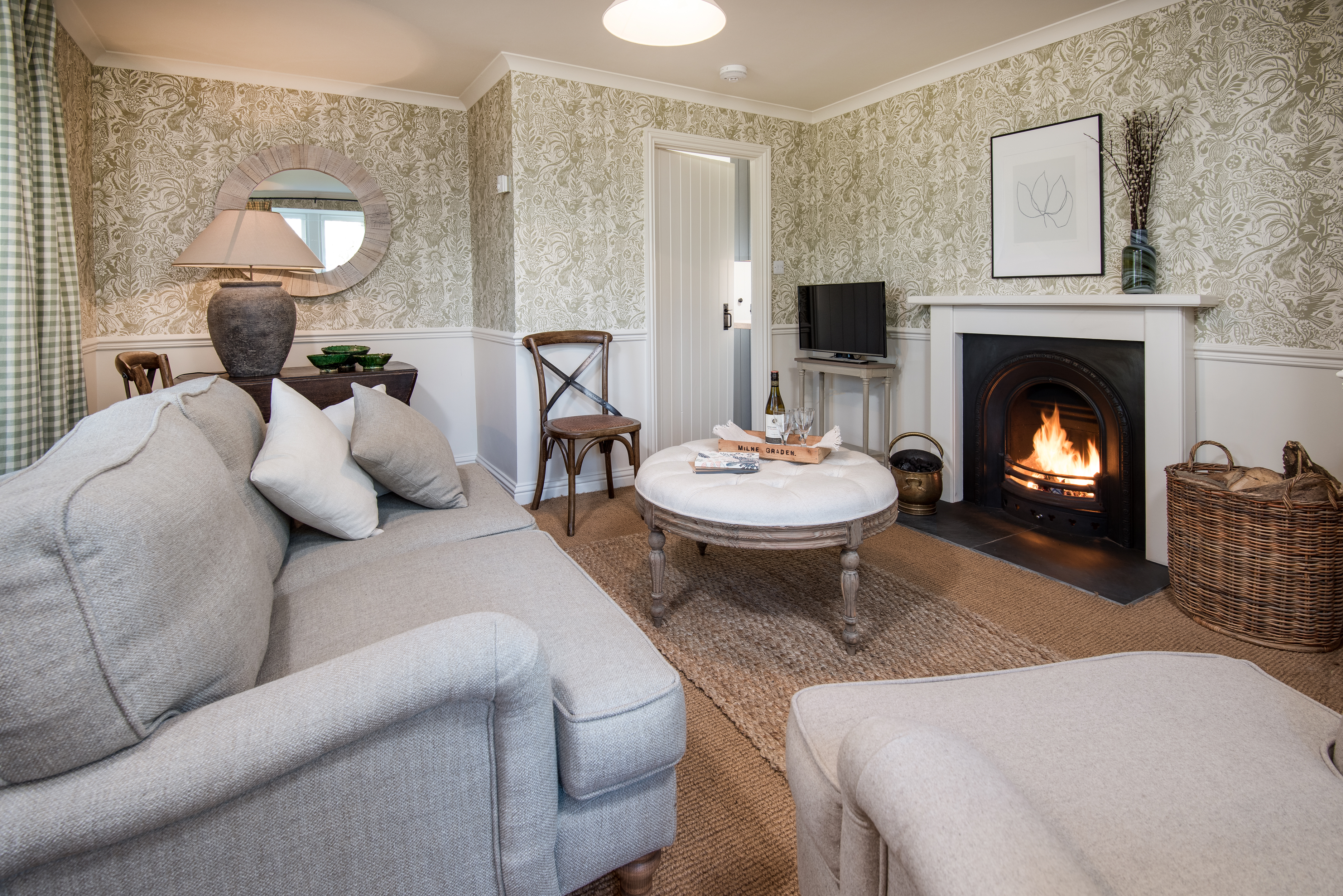 Milne Graden brand artist Andrew Davidson, brings his own magic touch to the bedroom of North Lodge. We've used the generous headboard to showcase Andrew's delightfully whimsical, bespoke fabric – look out for more from Andrew on the blog soon!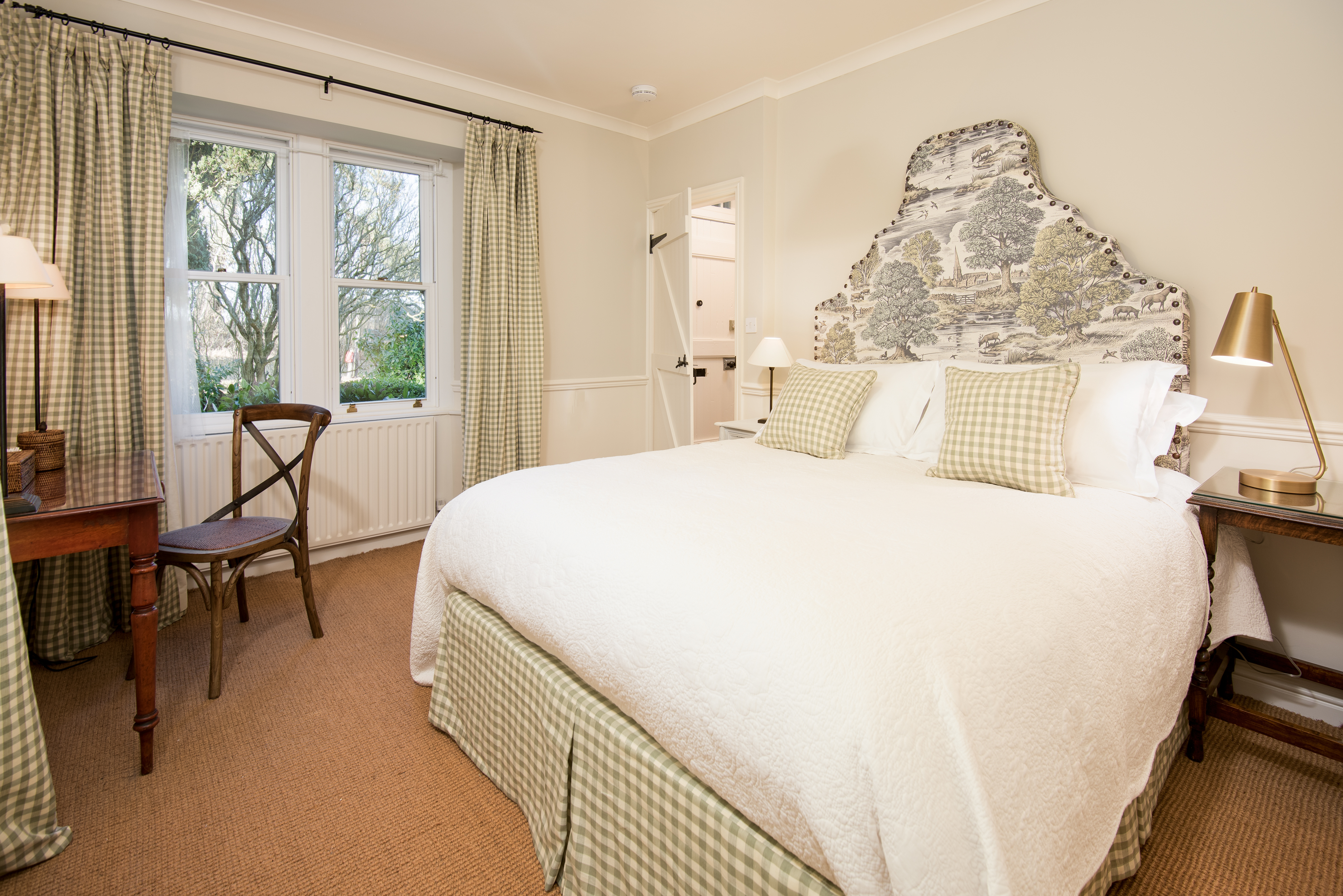 The bathroom is bright and fresh, featuring artisan tiles in a most delicious tone, reminiscent of thick clotted cream…
Whether whipping up a speedy lunch or a hearty evening supper, the steel grey kitchen has everything the aspiring chef might require – being sticklers for detail, we've managed source cupboards to mirror the hues of Saltmarsh Storm II almost exactly!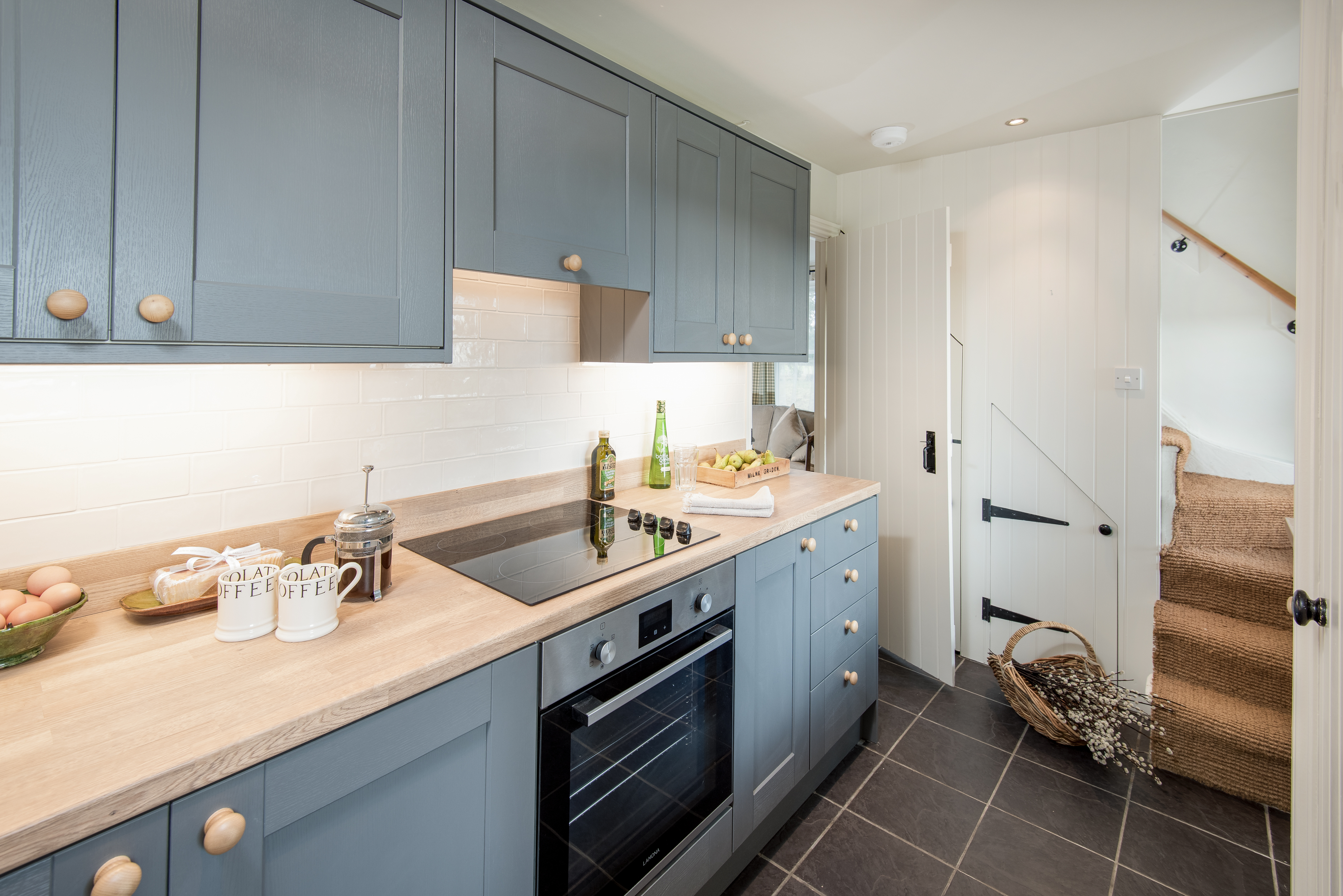 Of course, it wouldn't be a Milne Graden holiday without the extra little touches, and rest assured, as we celebrate our 10th birthday year – #mgmagic10 – these are set to be even more magical. 
Followers will have noted the new doggy bag for all guests who bring their four-legged companions (oh, and did we mention we're opening a DOG PARK for our canine residents too?!) And of course, who could forget that famous lemon drizzle…