In the Pink at Rosie Sugden Scottish Cashmere
We love ♥ Rosie Sugden, we love ♥ her designs and we love ♥ her dogs!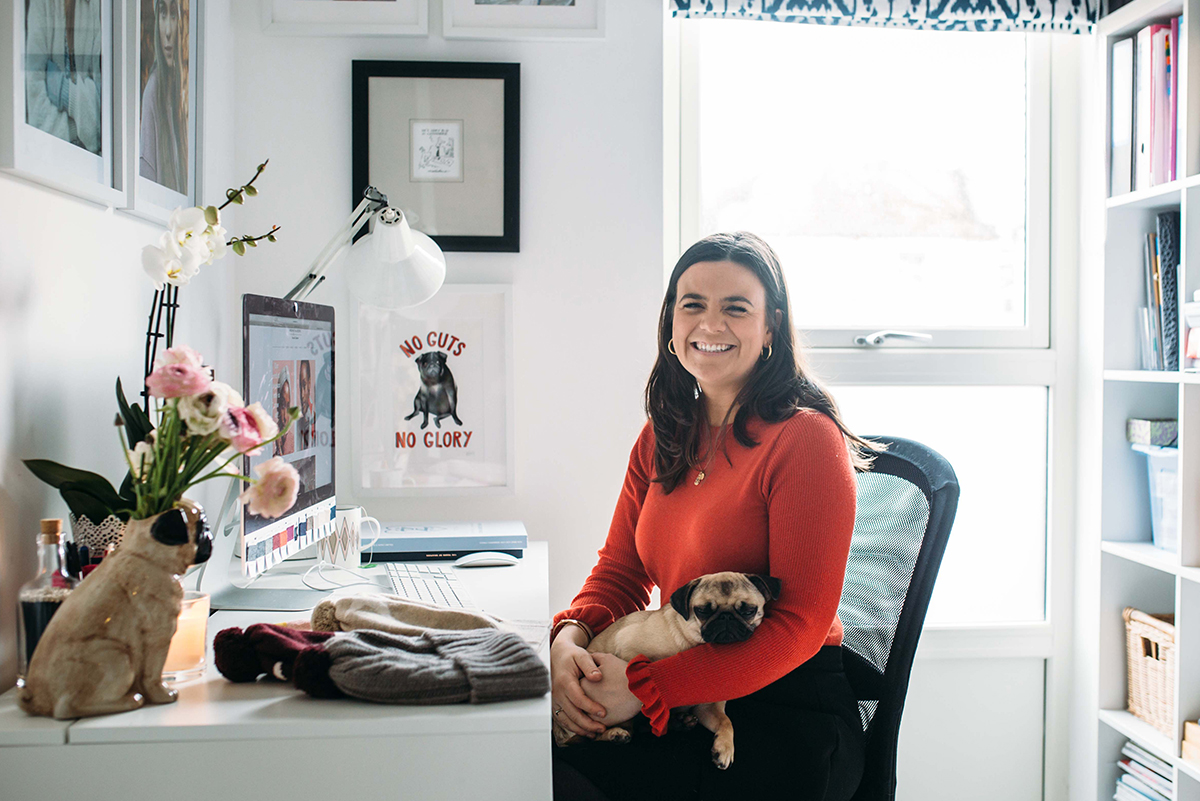 Our Christmas shopping wouldn't be complete without baby soft bundles of cashmere in toffee caramel and deep loganberry pink, Rosie's Look Book combos for AW19.
As part of our Autumn/Winter edition of the Milne Graden Press, we just had to share our love of Rosie Sugden cashmere with our guests. As the biggest weekend in online shopping approaches, we are all about mindful gift-giving. We think Rosie's cosy cashmere must-haves make ideal presents for loved ones. With timeless pieces that are made to last, we feel Rosie's designs are a welcome antidote to the fast-fashion that dominates the high street.
At the forefront of plastic free gift wrappings in all shades of pink, this young British designer has been weaving her wears in Hawick since 2011. The youngest of a family of creatives but very much a leader, Rosie is the daughter of the much loved and respected James Sugden OBE – a guru in the textile world and the 'quiet man' of manufacturing as CEO of Johnsons of Elgin for 25 years.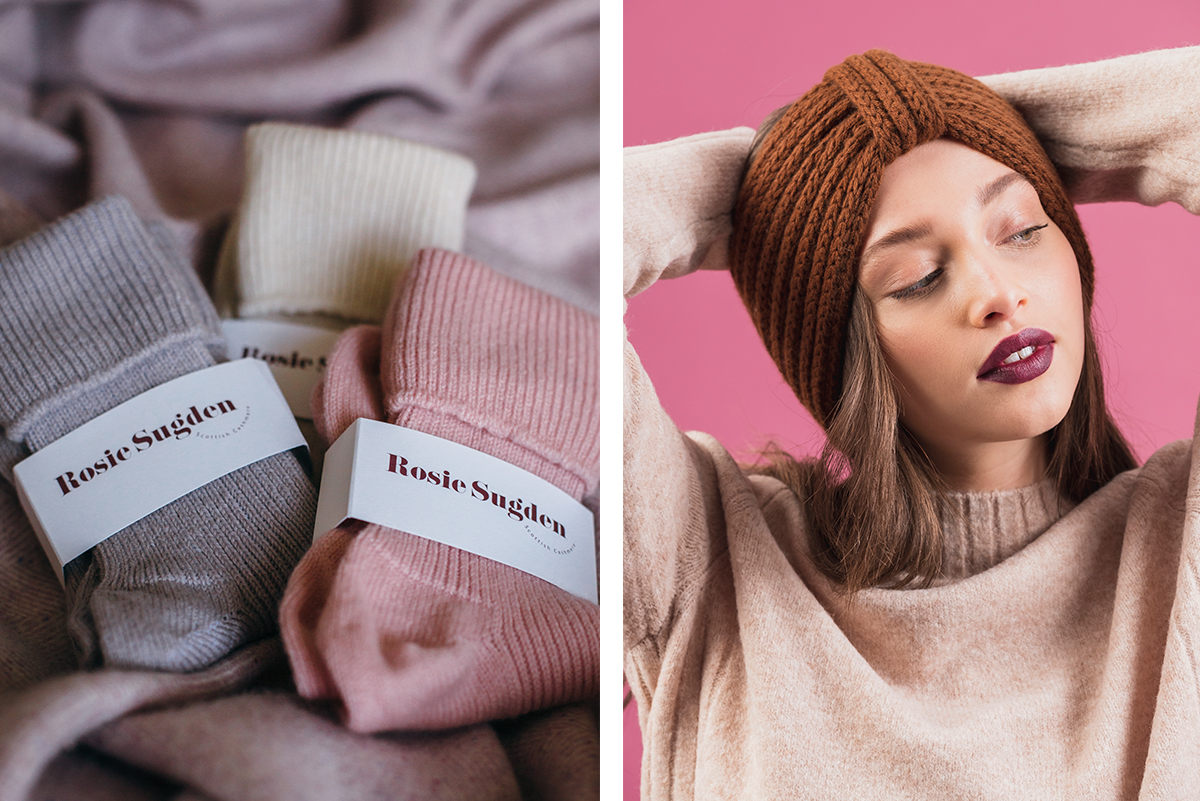 Rosie's designs are award winning and her exclusive collections are sold internationally.  Rosie takes her inspiration from nature, particularly the rugged granite hills of the Scottish Borders and the rich autumn colours along the Tweed.
Make life easy and browse her collection online from the comfort of your armchair at Milne Graden. The iconic turban or star-spangled scarves are the perfect touch of luxury, delivered gift-wrapped and ready for Christmas. 
Take the pain out of your Christmas shopping, spend more time over a glass of mulled wine with family and friends, and give a gift of cashmere to someone you love…cos this girl has taken her beloved rolling hills of Scotland out to see the world.