The Milne Graden Press Autumn/Winter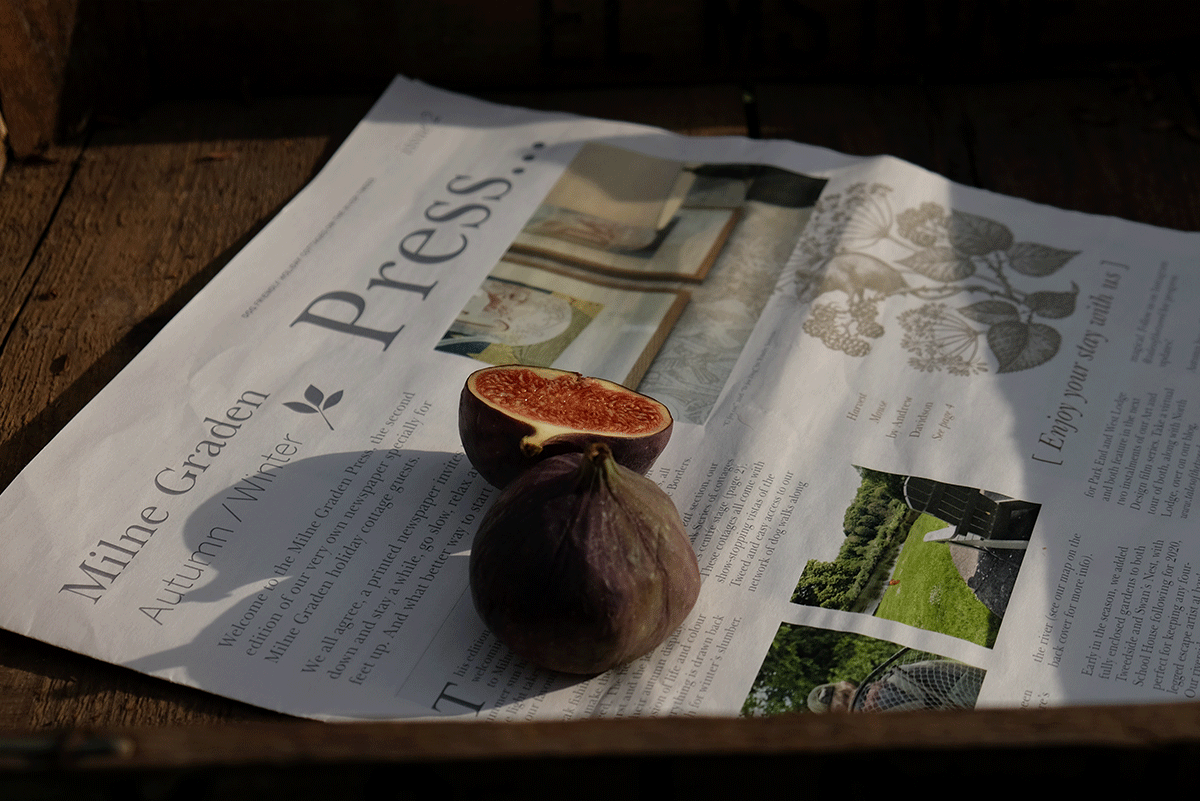 HELLO AUTUMN
Welcome to the Milne Graden Press, the second edition of our very own newspaper specially for Milne Graden holiday cottage guests.
This edition finds us welcoming Autumn to Milne Graden. The summer sun has dipped and the light takes on a deeper hue. It's our favourite time of year.
As the salmon make their final dash up the Tweed, it's peak fishing season. The hedgerows are fit to burst, and the leaves have begun their Autumn display. An explosion life and colour, before everything is drawn back to the earth for Winter's slumber.
The Forager, of course, has been busy making the most of natures bounty, filling her basket full of delights to take back to the Milne Graden kitchen. Look out for glossy plump brambles readily available around the Estate for mid-walk snacking!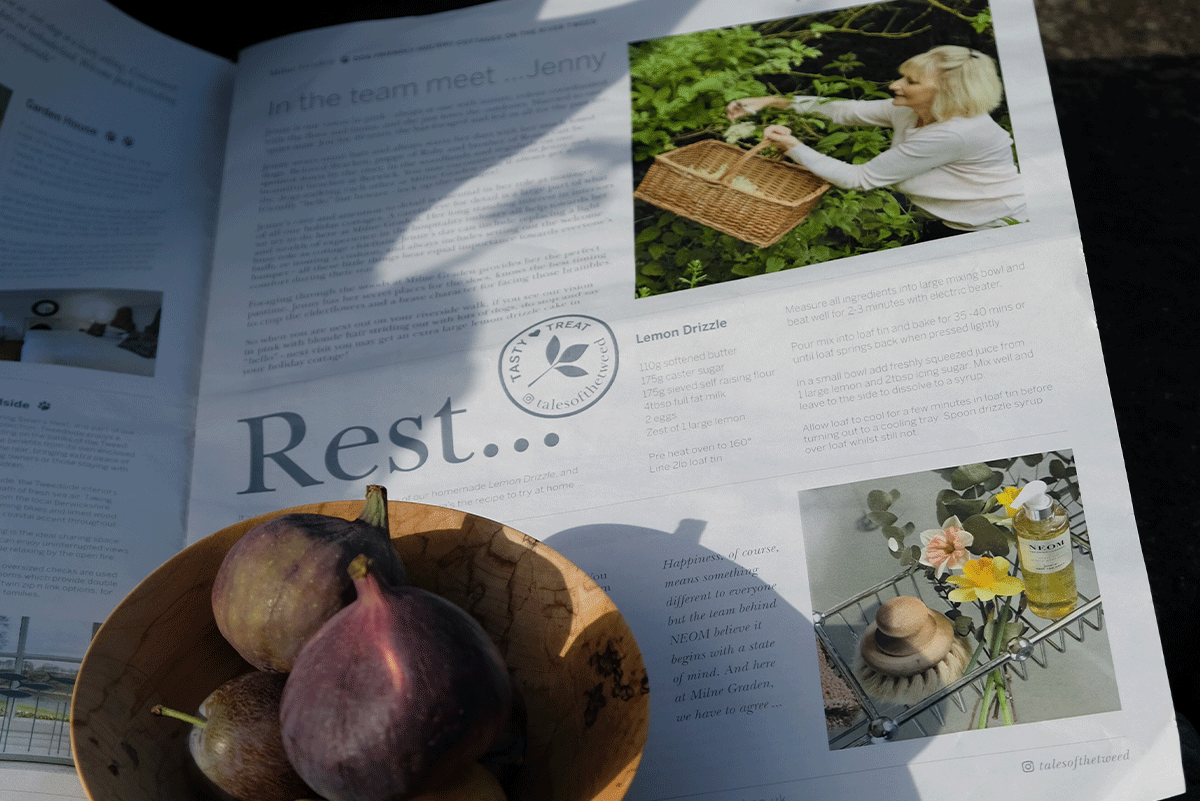 ANDREW DAVIDSON IN CONVERSATION
Our brand artist Andrew Davidson tells us how the colours and textures at this time of year have informed his work for Milne Graden, and we learn more about the man – and the dog – behind the art.
WELCOME THE WINTER CHILL
Delicious handmade wollens from Rosie Sugden will have you looking forward to the chilly days – think buttery-soft cashmere must-haves, all made locally in the Borders. Look out for more from Rosie on here soon!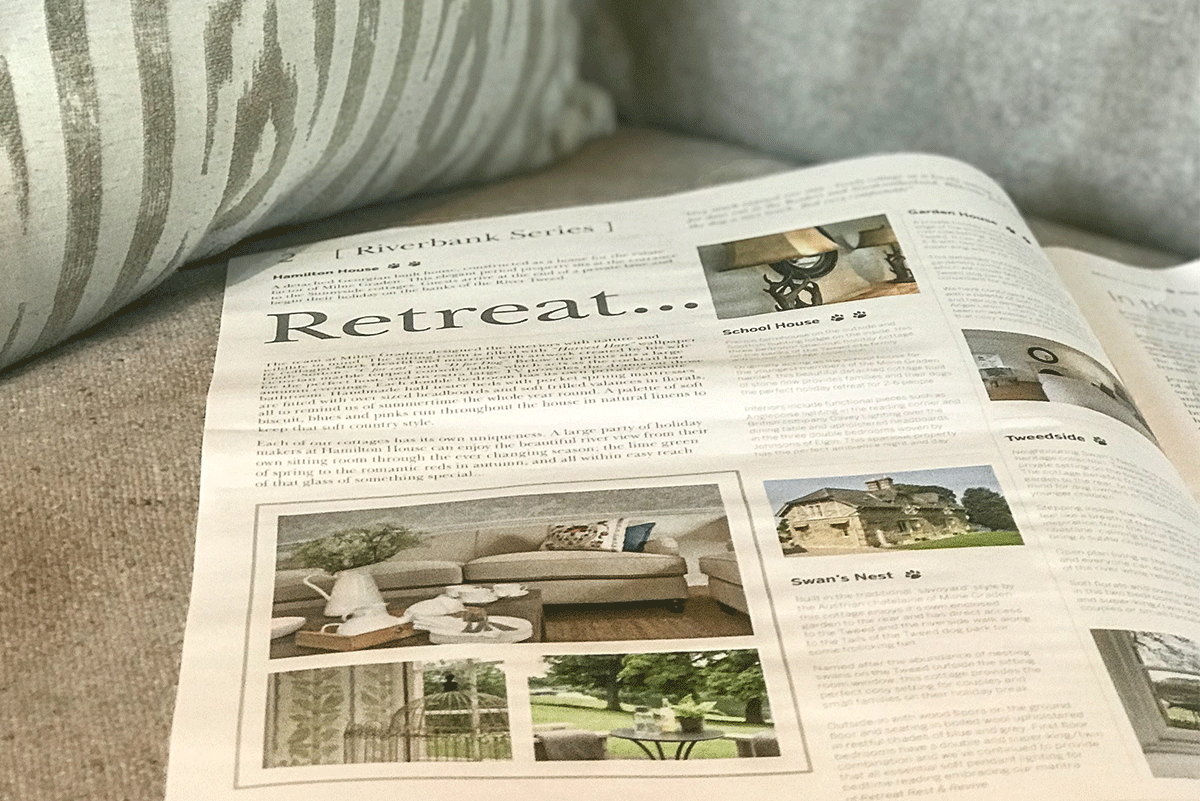 RETREAT TO THE RIVERBANK
In the Retreat section, our Riverbank Series of cottages takes centre stage. These cottages all come with show-stopping vistas of the Tweed and easy access to our network of riverside dog walks.
Early in the season, we added fully enclosed gardens to both Tweedside and Swan's Nest holiday cottages, with School House following for 2020. Perfect for keeping any four-legged escape artist at bay!
Our riverside setting provides endless inspiration for our creative projects. Bringing the outside in remains at the heart of our interior design philosophy.  2019 saw a revamp for Park End and West Lodge and both feature in the next two instalments of our Art and Design film series.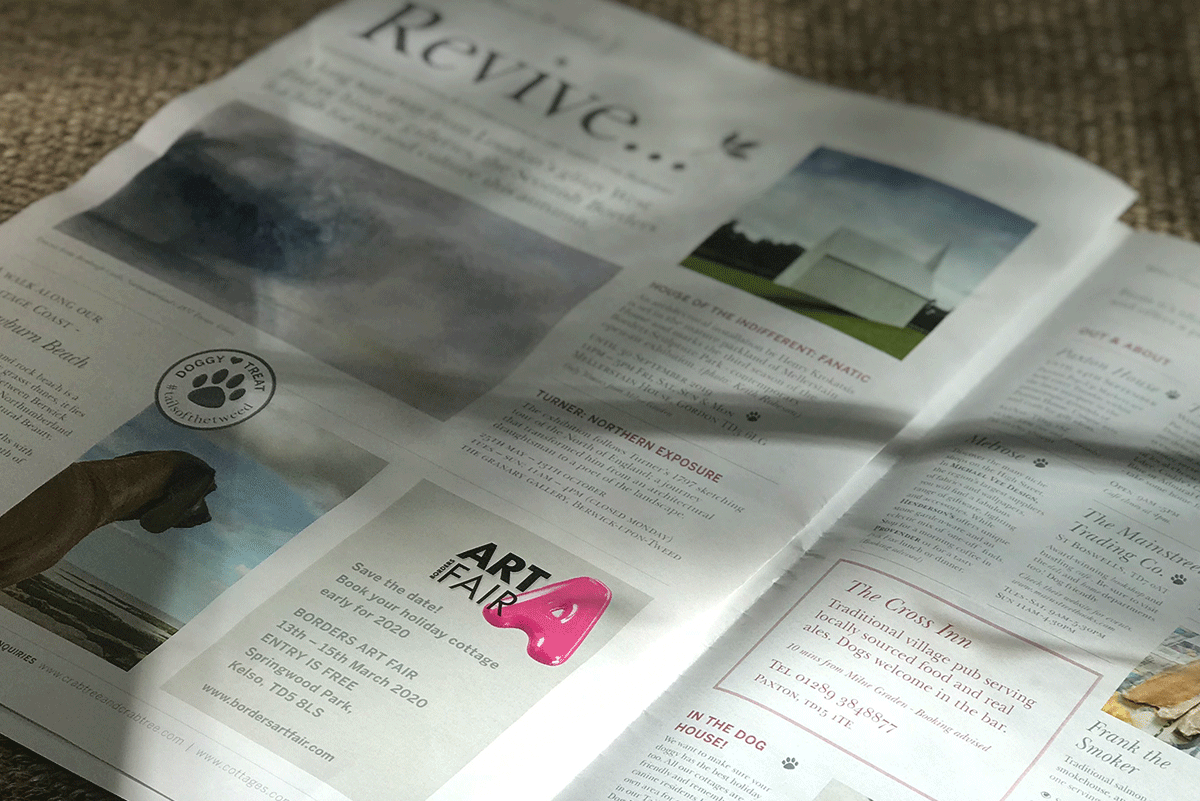 WINTER JOBS
Across the Estate, the seasonal shift prompts thoughts of Winter jobs. Throughout December and January the team will be busy fixing, replacing and making improvements – all the little things that keep Milne Graden magical. Follow us on Instagram for progress updates!
PUT THE KETTLE ON
Autumn has well and truly arrived, it's time for crunchy leaves and log fires, time to let cosiness in. So we invite our guests find a comfy corner and dive in to this edition of the Milne Graden Press… Oh and better put the kettle on – the famous Milne Graden lemon drizzle
is back!