St Jude's at Milne Graden
Regular guests will know that we have long been fans of St Jude's at Milne Graden. The unique fabric and wallpaper designs have often found themselves taking leading roles in our holiday cottage interiors. When looking to bring elements from nature into our properties we have consistently found the St Jude's collection to fit perfectly with our signature country style.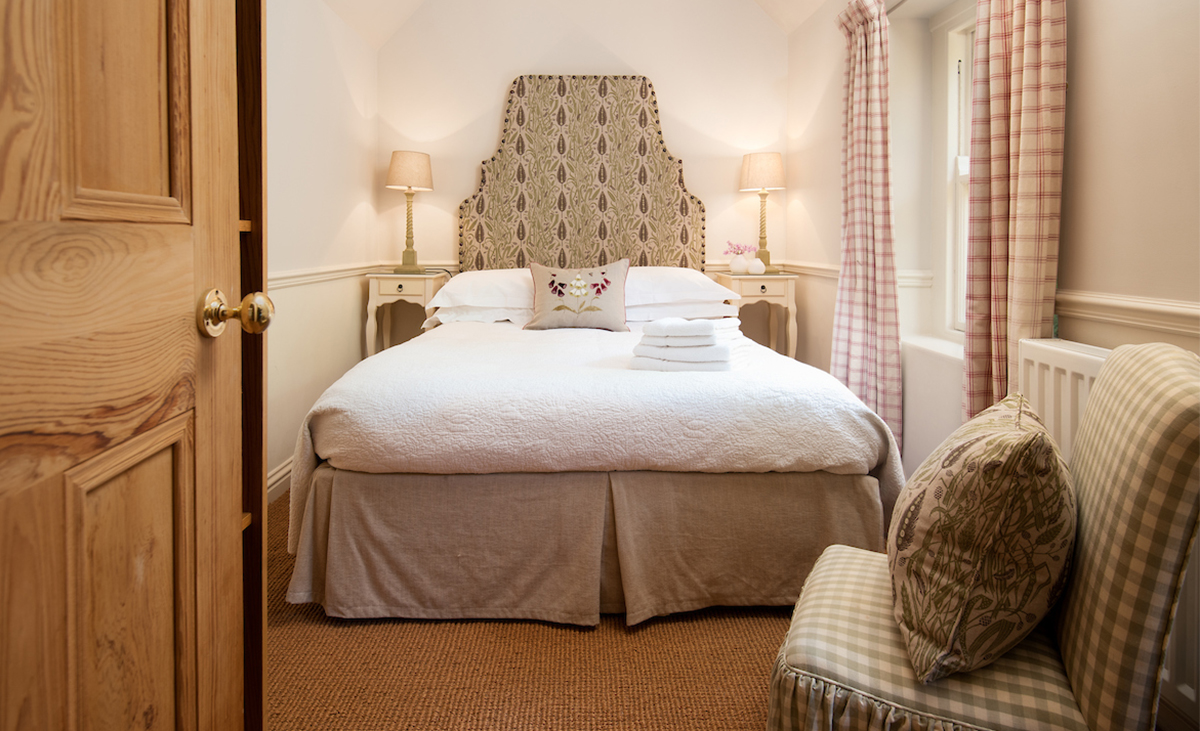 Blurring the lines between fine art and design
Founded by esteemed artist and printmaker Angie Lewin and her husband Simon, St Jude's fabrics and papers bring together a carefully curated collection of works by talented artists and illustrators, both past and present. These sit alongside Angie's own designs for the label.
Angie and Simon are drawn to work that blurs the lines between fine art and design, citing multidisciplinary artists, such as Edward Bawden and Eric Ravilious as key influences. St Jude's have reissued wallpaper from some iconic twentieth century artists, including Bawden and fellow Great Bardfield artist Sheila Robinson. This mutual love of mid-twentieth century art seems to filter through in the overall graphic feel of the St Jude's collection.
A fresh take on gardens and hedgerows
Angie Lewin's prints and fabric designs have always struck a chord with us. Her sculptural depictions of plants are at once recognisable as those we all know from our gardens and hedgerows. Yet her unexpected, ground-level perspective brings something novel to these familiar scenes. Angie's prints often elevate lowly seed heads or plants considered to be weeds, imbuing a wild, untamed quality that suits our unspoilt surroundings here on the Tweed.
In newly revamped Garden House, Angie's fabric design Meadows Edge is the focal point in the second bedroom on the statement headboard. A tangle of ripe grains amongst sun dried leaves, Meadows Edge captures that fleeting moment of late summer when the fields around the estate are prime for harvest.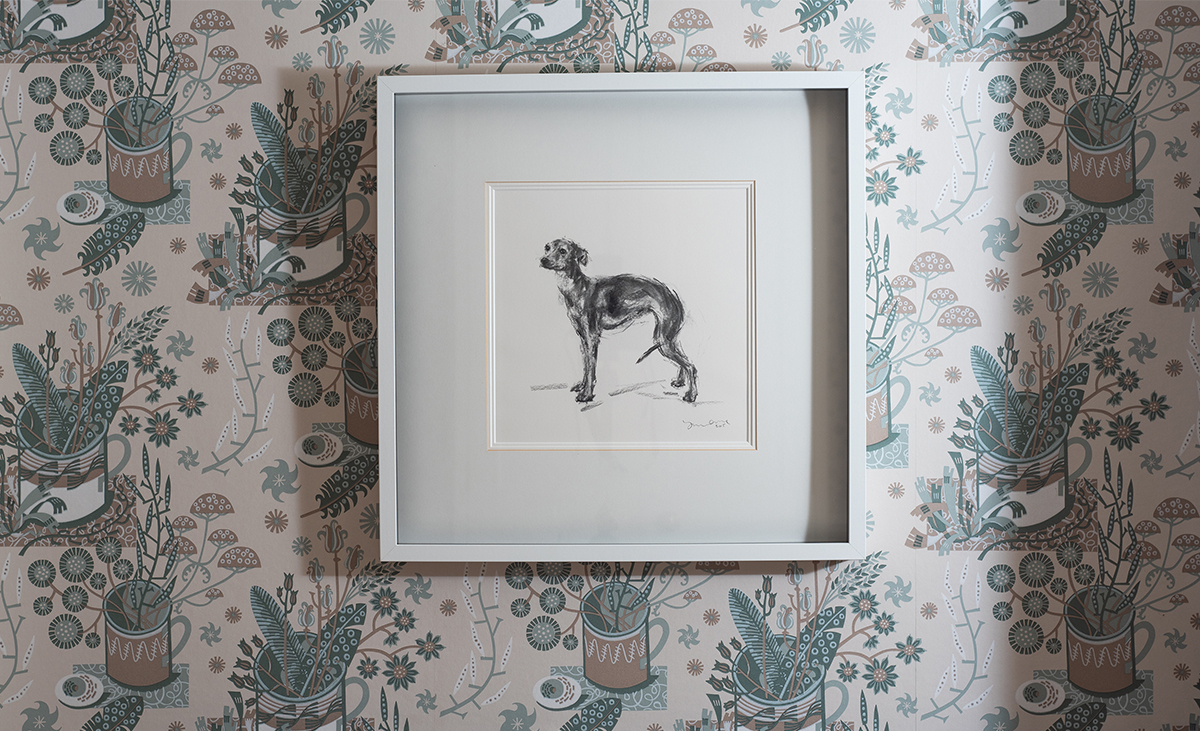 When looking to refurbish West Lodge in 2019, again we found our starting point in one of Angie's designs. This time Nature Table wallpaper was our inspiration for the interior scheme. This print also features Angie's signature seedheads but brings them together with other treasures we might find on our river walks, such as feathers and smooth pebbles.
We really felt an affinity with the colours of Nature Table and carried its restful blues and neutrals throughout the whole of the cottage. Colour is such an important element to get right, it has to strike a balance between capturing the mood of the print whilst also harmonising with interior schemes. The colourways are chosen by the artists in conjunction with Angie, and this seems to really capture the collaborative spirit at the heart of St Jude's.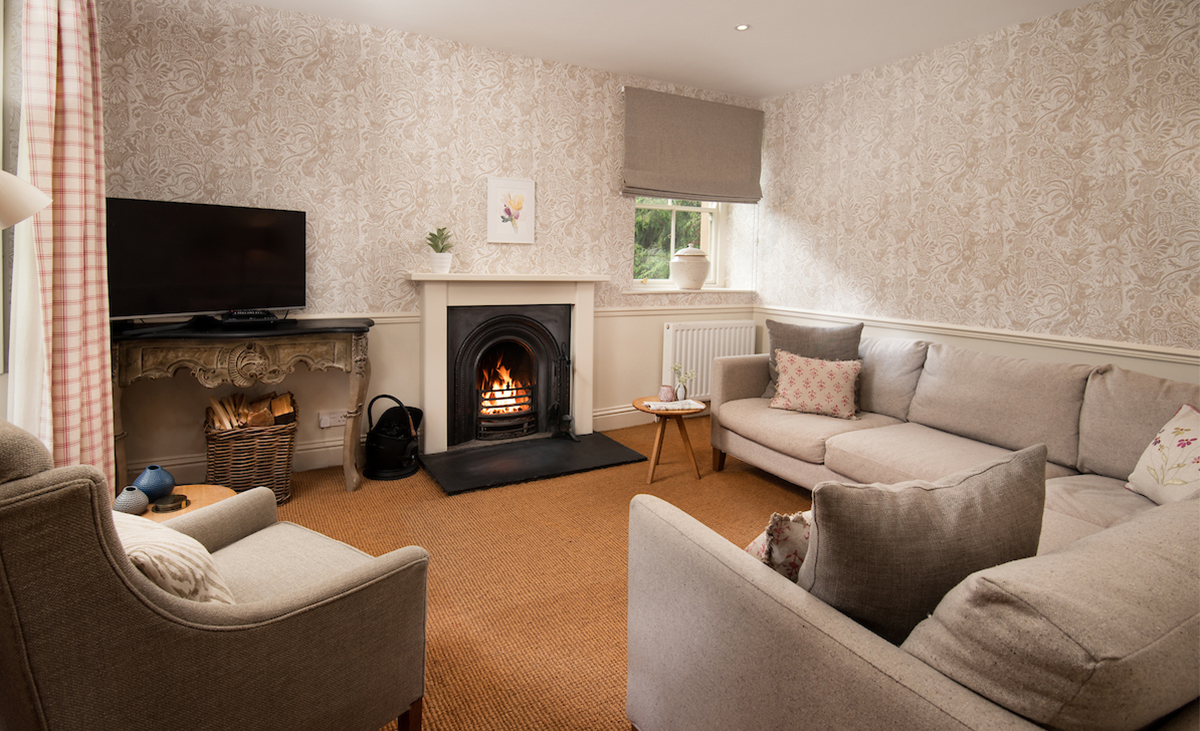 Whimsical animal prints reminiscent of children's fables
Where we find botanical inspiration in Angie Lewin's work, painter/printmaker Mark Hearld provides the wildlife. Mark Hearld's whimsical animal prints bring his unique illustrative flare to the walls of our cottages.
Rich with detail, reminiscent of children's fables, Mark Hearld's work seems to tell stories about the animals it depicts. A cornerstone of the new Garden House scheme interior, Squirrels and Sunflowers tells tales of busy squirrels, birds and butterflies, fruits and flowers. The chalk white colourway softens what could be considered a rather busy print and adds that quintessential cottage charm.
In the master bedroom we've brought in another of our Mark Hearld favourites, Harvest Hare, this time in heavy linen fabric. Here jaunty hares bounce across the headboards, joined by soaring birds on the wing. A closer look reveals swaying ears of corn, echoing Angie's Meadows Edge fabric in the adjacent room.
The generous proportions of Hamilton House make it a firm favourite and gave us the ideal opportunity to combine Squirrels and Sunflowers in both wallpaper and fabric in the double room. The pop of indigo linen brings out hidden details in the design. Suddenly we see ripeness and abundance, from cherries to pea pods, nodding to Autumn – our favourite season at Milne Graden. We love too, how the mouse and squirrel seem to be having a kind of exchange, a beautiful example of Mark Hearld's thoughtful storytelling.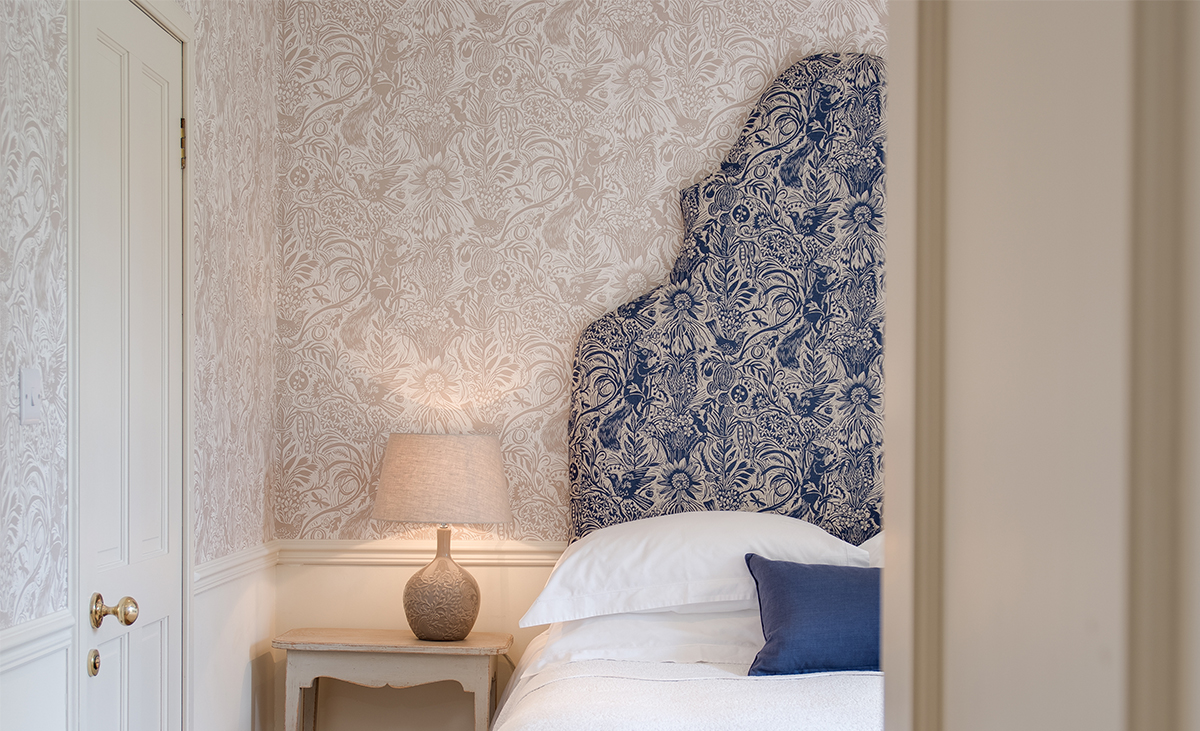 St Jude's Studio Archive range
Hamilton House's airy ground floor bedroom seemed like the perfect platform to showcase the captivating Monkeys and Birds by noted artist and illustrator, Sheila Robinson (1925-1988). Part of St Jude's Studio Archive range, this print is lifted from the original lino blocks Sheila Robinson used for the walls of their family home in Great Bardfield. The print's sophisticated depictions of birds sitting alongside long-limbed monkeys, have a nostalgic air and add a touch of grown-up glamour that is quite fitting for a bedroom.
St Jude's have reissued Monkeys and Birds in a fresh artichoke and blue-jay colourway, created alongside Sheila's daughter, painter and printmaker Chloe Cheese. The result makes this 1950s print feel incredibly contemporary, a testament to collaboration and the timeless nature of good design.