A Summer Recipe from the Milne Graden Kitchen
SUMMER BERRIES GALORE!
After a spectacular summer so far, we find ourselves amidst a glorious berry season here at Milne Graden. As well as consuming copious amounts these of natural delights whilst we can, we are great fans of preserving too – our forager even won a prize for her blackcurrant number last year! 
The unmistakable joy of finding a jar of homemade jam in the depths of winter, is like a ray of sunshine from inside the cupboard – just spread on toast to be transported back to summer.
Our kitchen garden provides us with a supply of strawberries right through to Autumn and there will be brambles galore across the Estate in just a few weeks time. In fact – a note for all those eager foragers who might be staying in the holiday cottages soon – a few have even started to ripen now, by Garden House, just along from the dog park.
Not to mention our secret supply of sloe berries in one of the cottage gardens – late -summer guests keep your eyes peeled, the elusive purple wonders could be closer than you think!
PICK YOUR OWN
And then there's the Pick Your Own fruit farms. The quintessential summer activity, who doesn't enjoy a day spent berry picking in the sun?
The thrill of first surveying the fruit field for the right spot, a sneaky sample confirms the chosen location, and so begins the treasure hunt for the Perfect Berry. Into the punnets they go, one after the other. Just one more… before you know it you've picked 3 kilos! 
On this occasion, at Border Berries, near Kelso, Tayberries were the order of the day. Captivated by their intense berry-ness and vivid crimson colour, we just had to have them.
BACK IN THE KITCHEN
Back in the Milne Graden kitchen, with red-stained hands, we thumbed through our favourite cookbooks for inspiration.
We like to be creative and are always thinking of new ways to pair our favourite ingredients. And if we can work a tipple into a recipe, well, we're onto a winner!
And so it was decided, with their superb depth of flavour and lingering acidity, these ruby beauties were just made for jam.
As Tayberries are naturally quite high in pectin, we paired them with golden granulated sugar, a squeeze of lemon and a good glug of herbaceous Italian liqueur, Amaro Nonino (any other aromatic sweet vermouth, similar Amaro or gin would work too).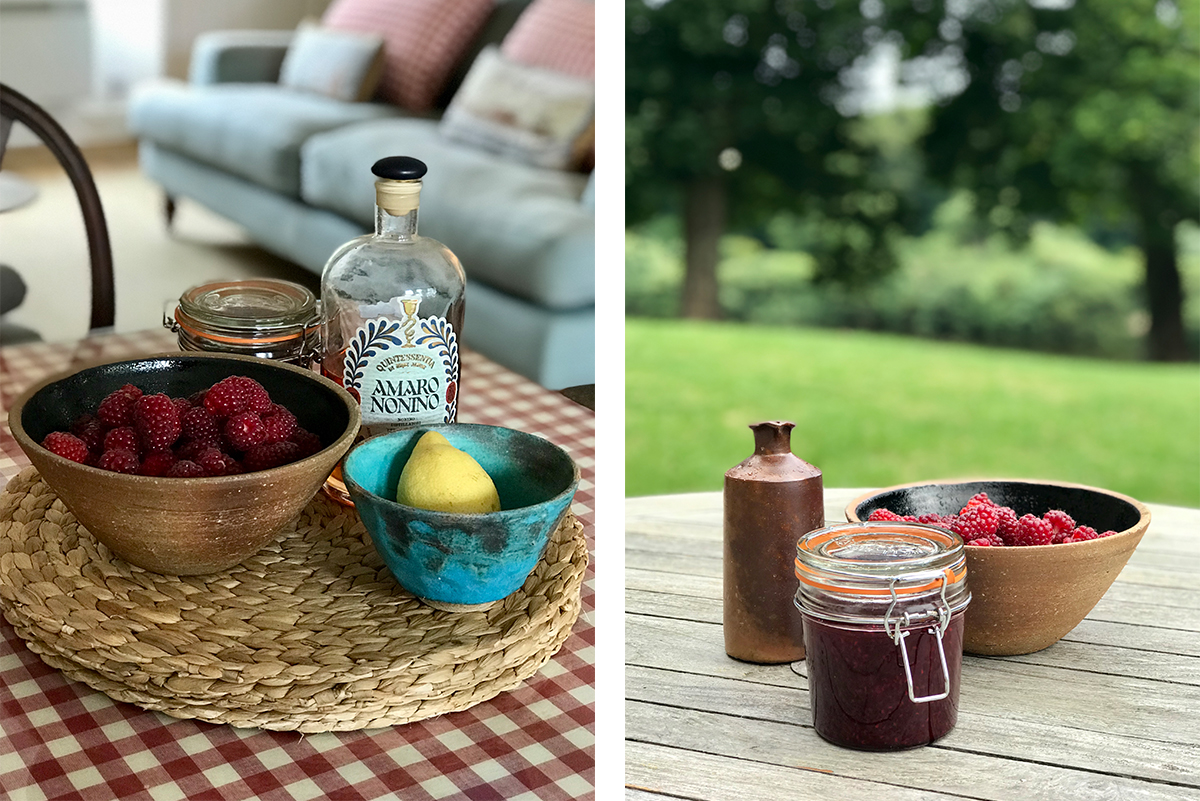 MOREISH!
The result is so moreish we are putting it on everything we can think of, from toast and porridge to thumbprint biscuits! We hope you'll agree, why not give it a try- find the recipe below!
GET SOCIAL
If anyone has an idea for making the most of the summer soft fruit bounty do let us know! Share your recipe photos and ideas with us on Instagram  and Facebook – we'd love to see your favourite creations.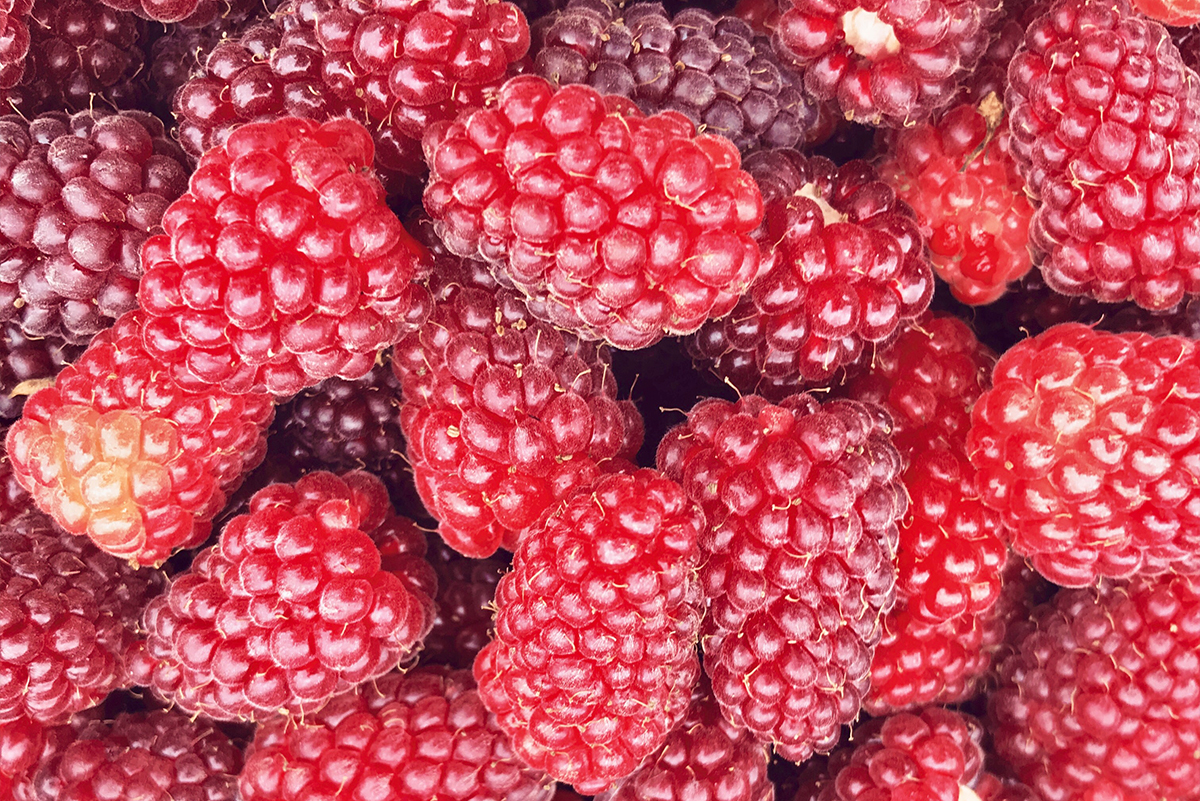 THE RECIPE
SUMMER TAYBERRY & AMARO JAM
Ingredients:
2 kilos tayberries
1.7 kilos golden granulated sugar
150ml Amaro Nonino
Zest and juice of 1 lemon
Method:
Add all ingredients to jam pan (or similar heavy-gauge pan) and crush berries using a potato masher, or a hand blender for a finer result.
Place on a low heat, stirring until all sugar has dissolved.
Increase heat, bring to the boil and cook steadily for about 5 minutes, stirring continuously.
Test the jam has set by putting a teaspoon onto a cold plate and leaving it for a few minutes to cool.
Once setting point is reached, remove from the heat immediately. Skim and pour into still-hot sterilised jars.