Milne Graden Swan's Nest Holiday Cottage
Swan's Nest is the perfect dog friendly cottage for those looking to escape the hustle and bustle of modern life. A part of the Riverbank series of holiday cottages at Milne Graden, Swan's Nest enjoys spectacular river views and a quiet countryside setting.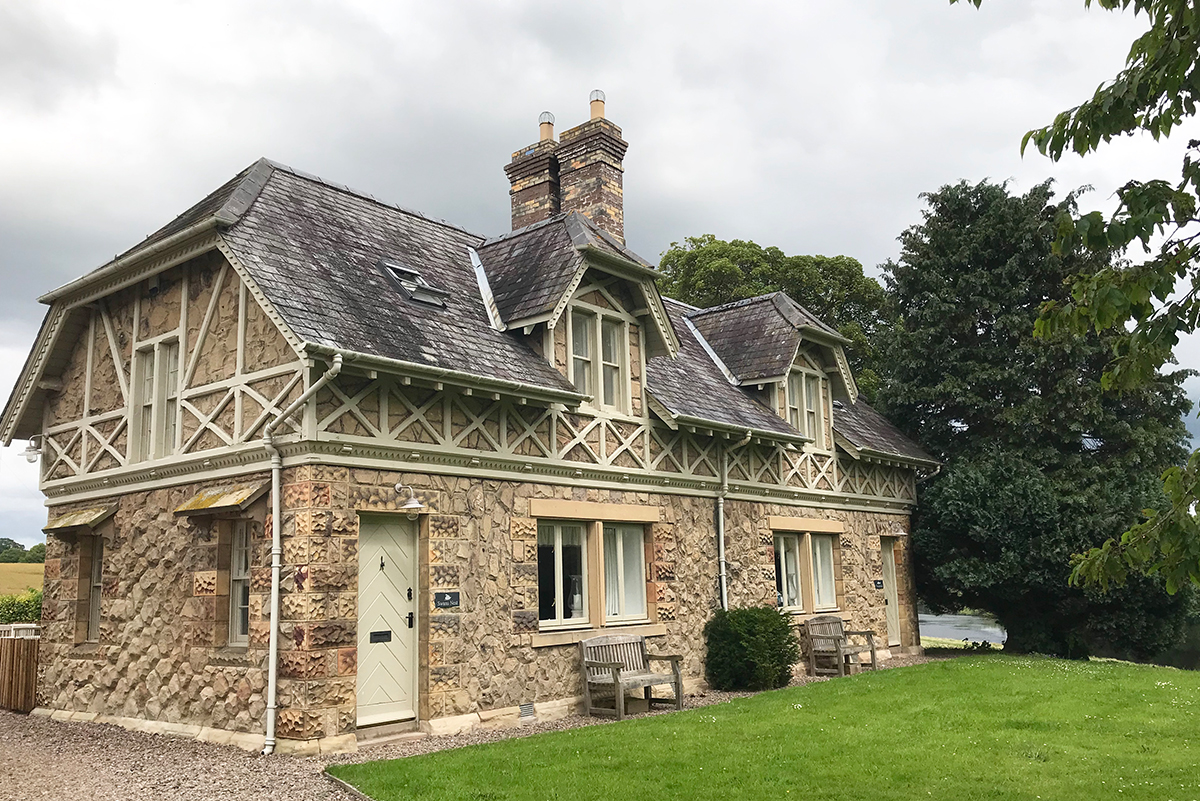 Swan's Nest and neighbouring Tweedside were built in the Savoyard style by an Austrian born chatelaine, to bring a touch of the lady's homeland to the Scottish Borders. This unique period property, accommodating open plan living, reflects one of the many chapters of Milne Garden's architectural past and Scottish Borders heritage.
Swan's Nest is a haven of tranquility. Interiors designed with a palette of restful grey and blue tones which help to create that essential serene space. Simple and elegant prints by contemporary artist Emma Lawrenson reflect the flora and fauna throughout the Milne Graden estate.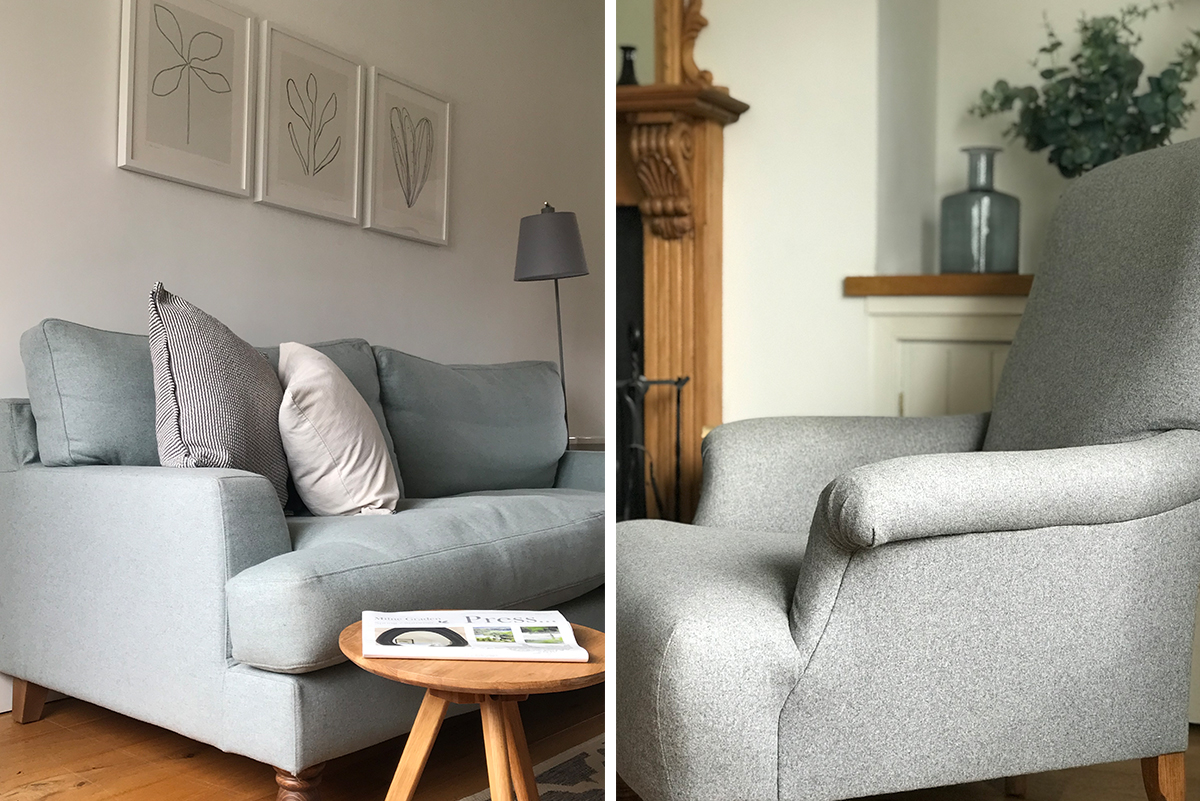 A large double aspect window looks over the lawns at the front of the property and down towards the great Scottish river, the Tweed. Guests can enjoy the wildlife from the comfort of a lovely armchair – regulars such as the cottages namesake, the Milne Graden nesting swans, or perhaps even an otter!
Thoughtful, well-placed lighting features throughout the cottage, including natural linen pendant lights at just the right reading height on either side of the double bed. In the living area a tactile oversized lamp provides a soft glow for those all year round cosy evenings by the fireside.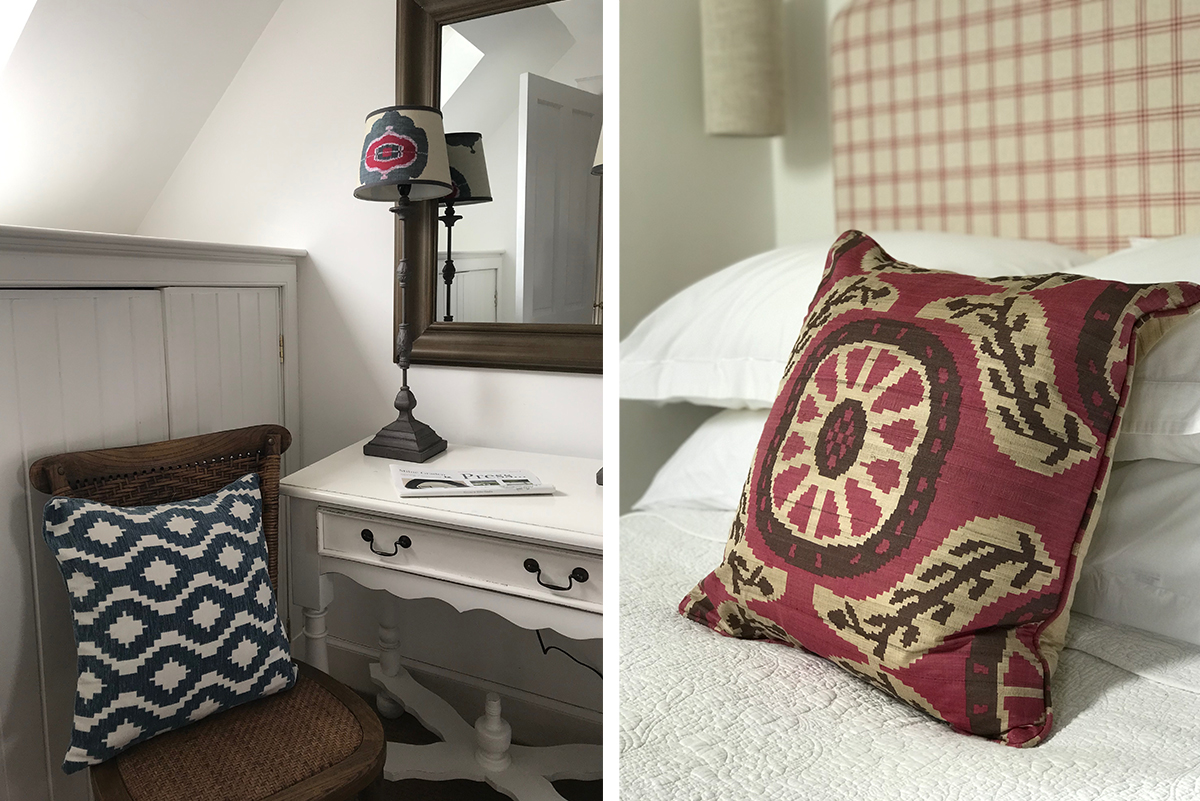 The recently added fully enclosed garden to the rear makes this property ideal for guests on holiday with their dogs. Dogs are "more than" welcome at Milne Graden and canine residents can look forward to their own doggy treat bags. Not to mention the exclusive use of the Tails of the Tweed Dog Park.
Ideal for dog owners in search of a restorative break, Swan's Nest is a peaceful country cottage for 2 or 4 on the banks of the river Tweed.
For more information and booking click here.