Retreat Rest & Revive with Neom in November
Why not beat the Christmas madness and retreat to the banks of the River Tweed for a little wellbeing bliss before December approaches. Enjoy a moment of pre-festive calm on the Riverbank our Neom Organics Wellbeing Experience throughout November.
This autumn we've gone the extra mile to help our holiday cottage guests enjoy some quality rest and relaxation, with an added wellbeing boost.  We just love how Neom's 'A Scent to Make You Happy' body wash puts a spring in our step, and just had to add it to our cottage bathrooms earlier this year.  And as winter approaches, we wanted to go a step further to create an extra special pre-Christmas break in 3 of our holiday properties.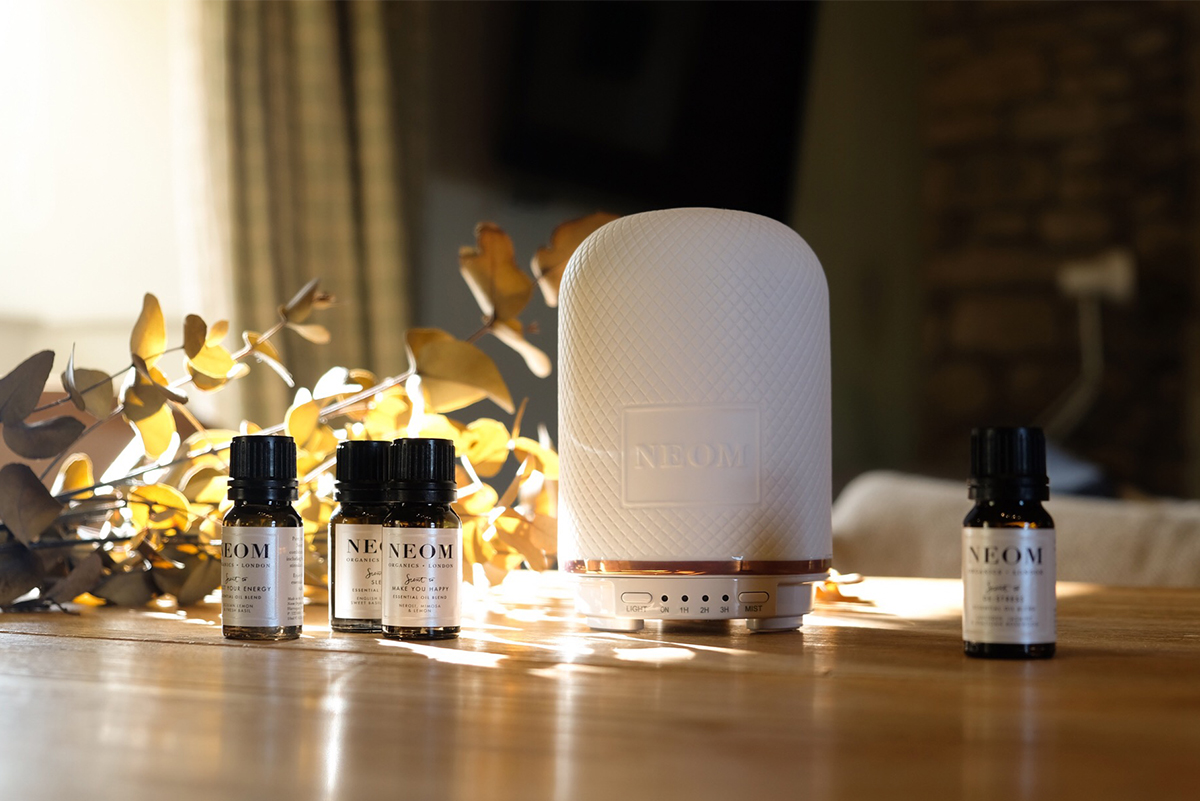 As well as the Neom Organics 'Happiness' bath and shower gel in each bath/shower room, guests will find a gorgeous Neom Wellbeing Pod waiting for them in the lounge, along with a boxed set of Neom Wellbeing Essential Oils to enjoy.
This little box of loveliness has something to suit every mood. There are organic essential oil blends to help 'sleep', 'de-stress', 'boost your energy' and 'make you happy' and of course they can be taken away at the end of the stay and be enjoyed at home.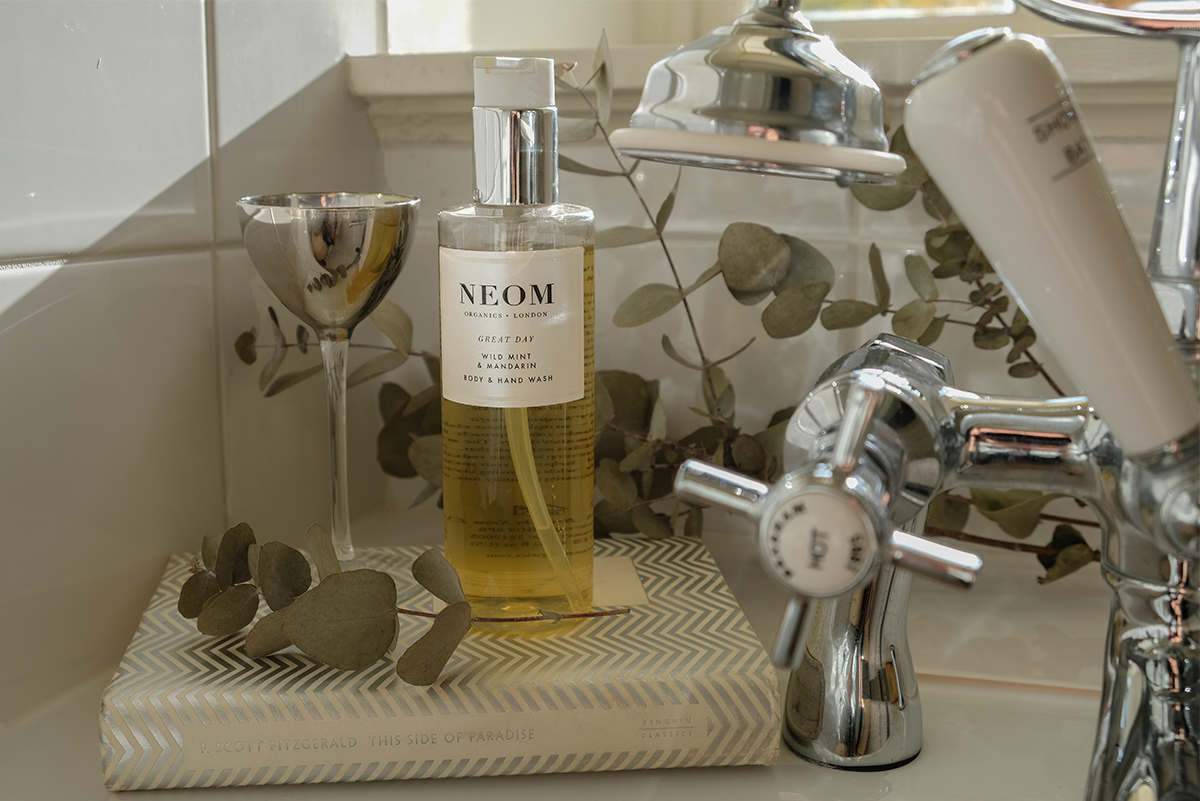 As a team, we know all too well how important a good night's sleep can be to our over all mood and general wellbeing. So to aide that perfect night's rest, we're leaving a Neom Pulse Point Deep Sleep Treatment in 'Tranquillity' in each of the bedrooms too – prepare to be "scent to sleep"!
The Neom Wellness Experience is available for stays in School House, West Lodge and North Lodge this November. Perfect for those in need of a little extra 'me-time' in the run up to Christmas. We hope our guests will feel fully rested, revived and more than ready for the busy festive season ahead. To find out more and to book your break, click here.