Dog Friendly Gardens at Milne Graden
When it comes to taking a well-earned break away, many of us don't want to leave our faithful companions behind. As a team of dog lovers, we understand that dogs are very much part of the family and so our doggy guests receive a special welcome at Milne Graden. We've updated a selection of our cottages to include fully enclosed gardens, designed especially for guests with dogs.

School House – Now welcoming three dogs
We realise that some of our guests have more than one dog and often travel with friends and family who are also dog owners (when restrictions allow). Therefore accommodating so many four-legged friends under one roof can be tricky. With this in mind, the generous proportions of School House, combined with its large private garden, is ideal for guests holidaying with up to three dogs.
School House is our take on the traditional Scottish Lodge, and features a carefully chosen mix of heritage style and modern touches. The property comfortably sleeps up six guests and the fully enclosed private garden, means there is plenty of space for dogs to run around while you enjoy a glass of something alfresco – or by the fireside, depending on the Scottish weather!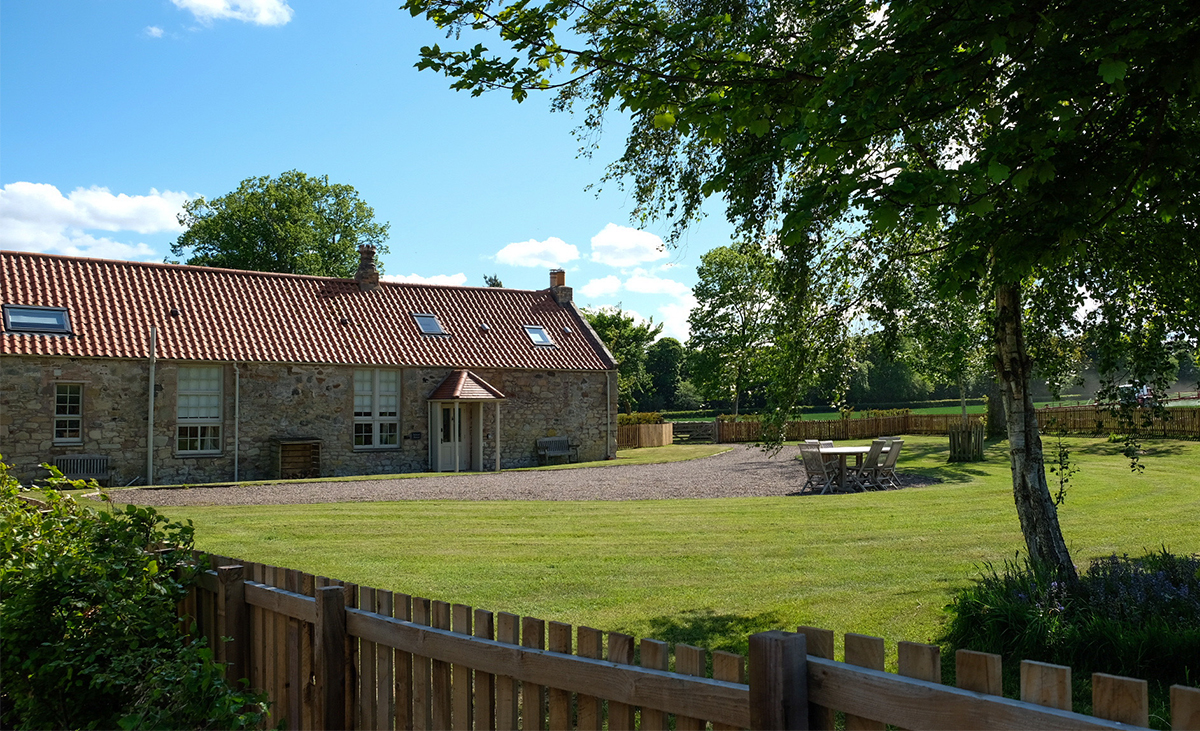 "We REALLY enjoyed our stay last year and hope to be able to come back to visit again very soon! 🐾 The humans had a lovely time too! I think they enjoyed the dog park and walks as much as we did!! Roxy & Angus xxx" @roxythejug_and_angusthepatt
Tweedside – Fully enclosed riverbank garden with spectacular views
Tweedside cottage is perfect for those looking for a quiet hideaway. Recently revamped in a calming palette of blue and earthy neutral shades, the interior exudes relaxation. Outside, the new fully enclosed private garden at the back brings that extra peace of mind for dog owners. The garden's uninterrupted views of the river Tweed also make for unmissable outdoor dining opportunities well into Autumn –  although you may have to pop on a few layers!

North Lodge – Dog friendly garden packed with cottage charm
Sitting within its own grounds at the end the of the North Drive, North Lodge is packed with period cottage charm. Colourful blooms fill the pretty cottage garden to the front, and the new fully enclosed area at the rear is perfect for canine companions. 
Inside the cottage you'll find carefully considered art and design throughout the interior. While outside, the terrace offers breathtaking views across Milne Garden Estate to the Cheviots beyond.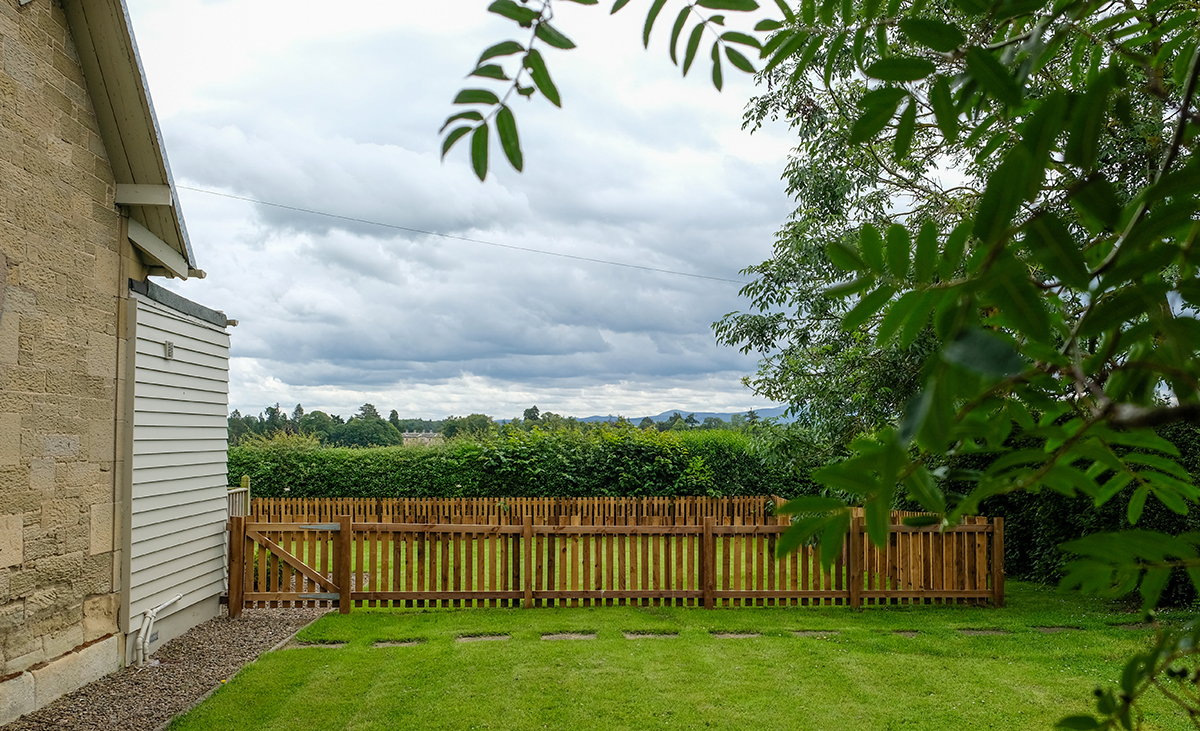 "Beautiful home, we will be back. Loved the Milne Graden Estate – fantastic for Zulu our Rhodesian Ridgeback"
Walker, North Lodge, July 20
"Excellent, the cottage was so cosy, very clean and such a comfortable bed and sofas. Lovely dog walks too. Many thanks to you all." Crabtree, North Lodge, July 20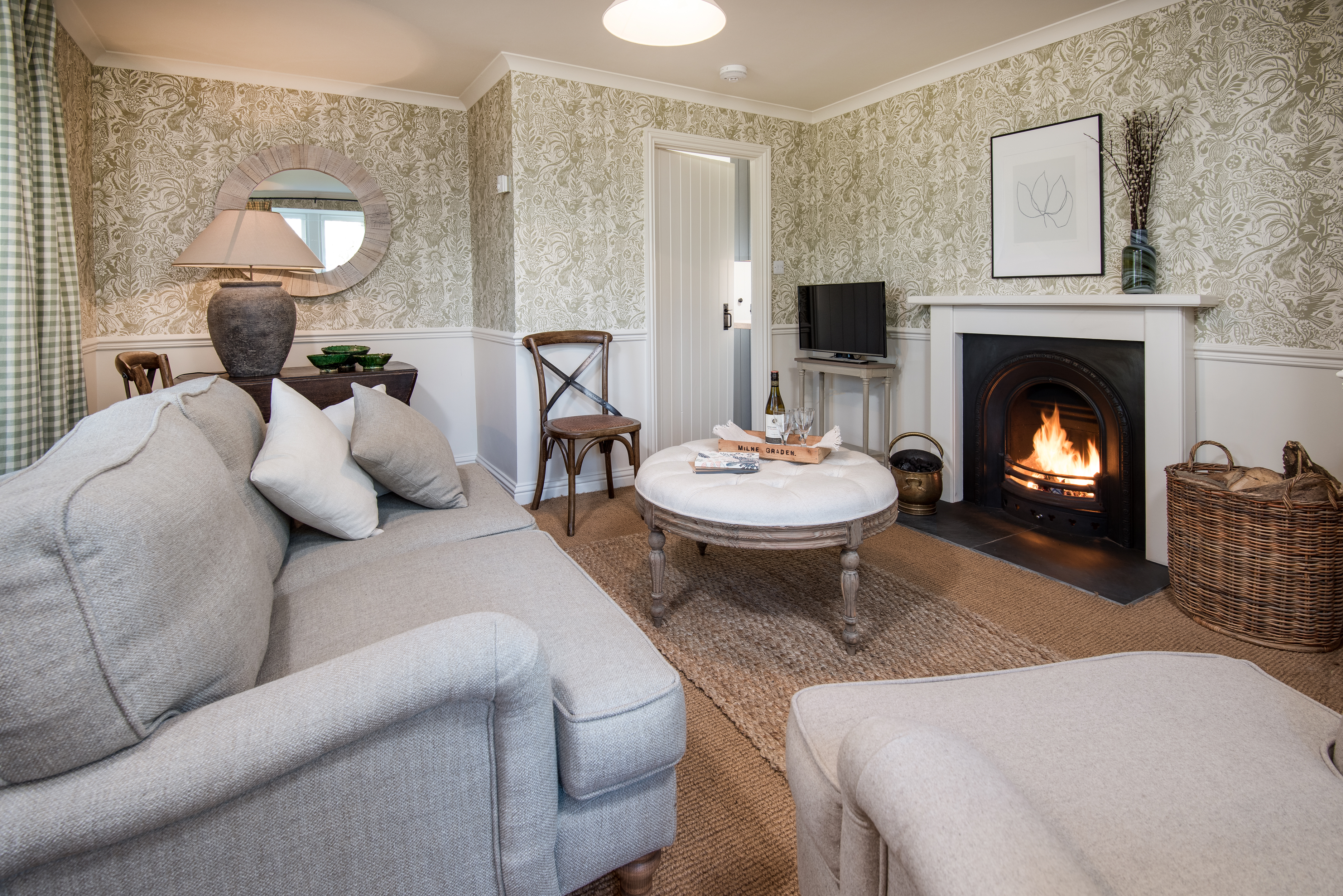 Every one of the Milne Graden cottages have easy access our network of river walks and all of our doggy guests get exclusive use of the Tails of the Tweed dog park! Look out for new obstacles coming this November!